If we search the word "overlanding" in the dictionary, we would find that the word has not been formally entered yet–hence the need for quotation marks.
However, to the growing community of outdoor enthusiasts, the word bears meaning–however tenuous some of their interpretation might be. For instance, many might confuse overlanding with off-roading, but while the two might be similar, there are a few significant distinctions which would be discussed and elaborated further in this article. As a simple and straightforward overview, overlanding is a way to describe exploring by your own self-contained means. It is typically done by vehicle with a four-wheel drive capability or an adventure motorcycle. In essence, overlanding is best described as the self-reliant adventure travel to remote destinations where journey is the primary goal.
The term was first coined in Australia in the mid-19th century. Historically, this Australian term denoted the driving of livestock over long distances. Back in the day, pastoralists made it their mission to clear impossibly long tracks in the middle of inhospitable wilderness with the primary endeavor of walking their cattle or livestock from outback stations to port cities for onward transportation. Today, however, the term has evolved insomuch that you need not clear long stretches of land nor do you need to have a herd of cattle en tow just to be considered an overlander. The idea of being an overlander for tourism purposes in today's modern times is simple to travel by road through a chosen vehicle rather than fly from hub to hub.

DIFFERENCE BETWEEN OVERLANDING AND OFF-ROADING

Off-roading
Off-roading, much like overlanding, is an option for exploration. It is pretty much self-explanatory but it is often confused with overlanding. However, the most important distinction to be made between off-roading and overlanding is that the former entails strictly recreational purposes. Off-roading allows us to visualize an adventure tearing across sand dunes, romping through swamplands or climbing steep rock faces with a capable vehicle. Unlike overlanding, however, the off-roader's primary goal is to test the limit of his 4X4 vehicle in an off-road course or round-trip adventure and returning home at the end of the trip. Essentially, off-roading is often a shorter journey compared to overlanding– a short-term adrenaline rush as compared to an elongated lifestyle choice.
Overlanding
Overlanding, on the other hand, has an objective of an extended adventure travel that would take weeks, months or even years on end. An overlanding experience teaches you adaptability and survival–both of which are paramount owing to the vastly changing terrains and conditions you will inevitably encounter while venturing to untouched regions. However, most people tend to think of overlanders as individuals with beefed-up adventure mobiles but unlike an off-roader, an overlander often stays on the beaten path and would remain close to an established road or trail throughout the journey. In fact, the marked and significant distinction between overlanding and off-roading is found in the very journey itself. The purpose of overlanding is the journey itself insomuch that at times, there is no final destination associated with this lifestyle. With that in mind, a key feature and characteristic of most overland vehicles is comfort. Overlanding often means that you are in it for the long haul. In this regard, you need to consider what is important for this lifestyle choice which more often than not, is simply the basics when it comes to outfitting your rig.
HISTORY AND TERMINOLOGIES
As discussed above, overlanding as a term had its origins from Australia which referred to driving cattle long distances across the outback. Today, modern overlanders, armed with the right gear and equipment, have given the concept an entirely new meaning with journeys lasting for weeks, months or even years.
Overlanding is an activity for everyone. You do not need to be young, child-free and in the peak physical shape of an athlete just to enjoy it. In fact, overlanding can be considered as a lifestyle choice for families and individuals of any age or almost any fitness level. In overlanding, you often come across with a myriad of terminologies that are thrown around every now and then during the journey. Some of these terms are listed below:
1.) Car Camping
Car camping essentially means traveling in a vehicle to an established campground. More often than not, if there is a picnic table present, it is probably a car camping spot.
2.) Backcountry Adventure or 4X4 Touring
This denotes a day or multi-day off-highway trip on a dedicated 4×4 vehicle or adventure motorcycle.
3.) Overlanding
As said above, overlanding simply means a vehicle-supported, self-reliant adventure travel. It typically means exploring remote locations and interacting with other cultures.
4.) Vehicle-Dependent Expedition
An organized, vehicle-dependent journey with a defined purpose which is often geographic or scientific in nature.
5.) Expedition Vehicle
A 4WD vehicle or adventure motorcycle prepared for self-reliant travel over long distances over variable terrain and unpredictable weather.
REASONS TO GO OVERLANDING

a.) You really DO get off-the-beaten track
One of the best things about travelling in an overland vehicle is allowing you to get to places that would be impractical, incredibly difficult or expensive to get to on your own. The fact is, public transport can be limiting and it only gets you so far. If you wish to visit untouched places or ruins 300 kilometers off the main road, no bus will certainly take you there. In this regard, your only real option is to hire a car or have your own locally organized tour–both of which are time consuming and expensive. In overlanding, however, you can get to these places with your vehicle.
2.) Get the real feel of a place
The very journey is the core and essence of overlanding. In this regard, overlanding's very nature is driving through and staying in and around small villages. As a result, overlanders tend to have a better understanding of these people and their culture and how they go on about their daily lives.
3.) Interact with the locals
One of the integral aspects of overlanding is camping. More often than not, this means stopping in small villages or shopping in local markets for food–both of which brings you in close contact to the locals. In some cases, you might be invited into the home of one of the locals and may even share a meal and meet their families. Interaction with the locals is often said to be one of the most rewarding experiences in overlanding.
4.) Immerse yourself in nature
Overlanding is an experience that takes you back to nature. In fact, there is nothing like swimming in a lake, bush camping, hiking up a mountain, sleeping under a canopy of stars, sitting around a campfire and waking up to the sound of chirping birds. Today, we have become desensitized to nature as a result of the fixation most of us have with technology. Overlanding is an experience that brings us back to nature and allows us to appreciate the barest necessities of life.
5.) Local knowledge is priceless
If you are traveling in a group, there is a good chance that your leader and driver will have no doubt traveled through the region many times in the past. In this regard, they will know the best kept secrets of the place that you would not find elsewhere (and certainly not on the web or on your guidebook). They often have insider information about the best companies for activities, the best tried and tested local guides that would really exemplify their passion and distinct knowledge to the area. As a result, they will often know a place's best restaurants, shops, bars and the best times to visit local attractions. With all this insider information, you no longer need to waste precious time roaming the streets and thumbing through your guidebook just to discover the place's best spots.
6.) It is cheaper
While many may argue that overlanding is inevitably more expensive than conventional travel, the fact is, overlanding is a cost-effective way to travel. This is particularly true if you are traveling in a group. Overlanding allows you to share the costs of transport, allows you insider knowledge and access to group discounts on things such as activities and the like. Generally, going on an overlanding trip with a group is cheaper than doing it on your own.
7.) Exposure to new things
To overlanders and outdoor enthusiasts, overlanding can be an eye-opening experience. Travelling with a group of people exposes you to new things that you might not have experience had you been travelling on your own. In this regard, overlanding allows you to safely explore experiences that are outside of your comfort zone. Other members of your group may know of an obscure attraction you had previously no idea about or encourage you to do an activity you would have otherwise not done if you were on your own. In essence, overlanding is an excellent experience that allows you to look at things or life in general differently.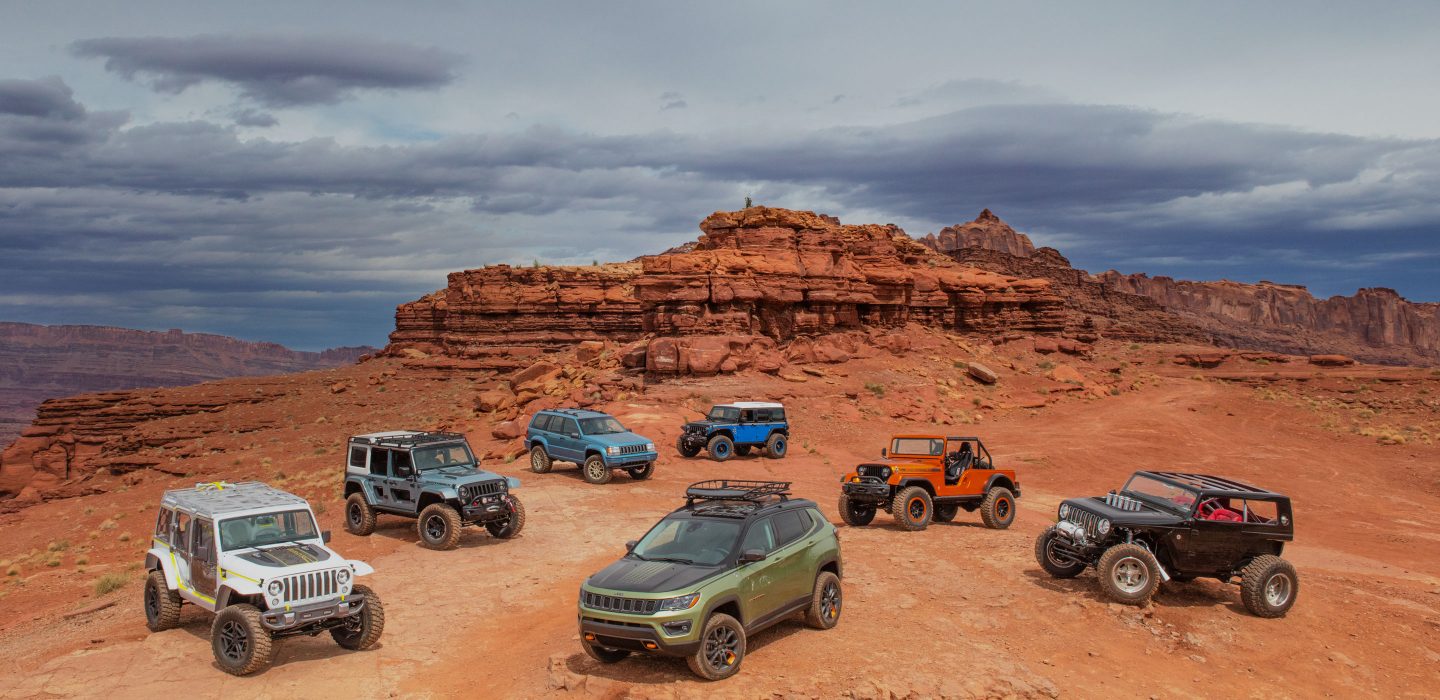 8.) Make new friends
Overlanding is an experience with individuals who share the same lifestyle choice as you do. In this regard, it is an avenue for you to make new acquaintances with like-minded interests that could potentially be your lifelong friends. Indeed, travelling closely with a group of people forges friendships (and in some cases, even relationships) that would last a lifetime.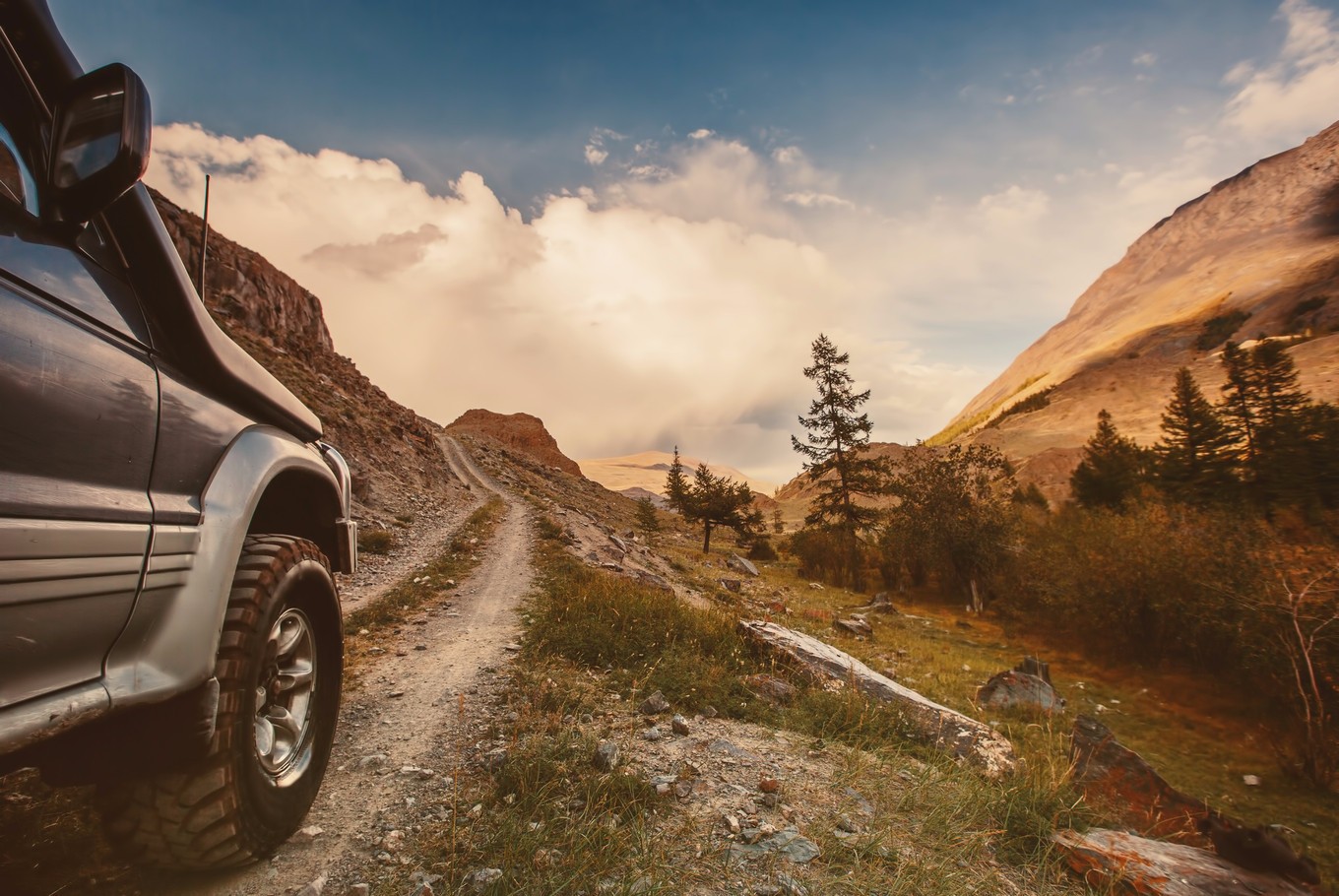 9.) It is an adventure
Overlanding is a form of travelling that does not advertise itself to be the peak of comfort. In fact, there are plenty of instances wherein things might go wrong–but that is all part of the fun and the adventure. In overlanding, getting by when things go wrong is one of the most rewarding aspects about overlanding. Indeed, it can be challenging and there are plenty of instances where things do not go as planned but that is all part of the fun and adventure. Ultimately, overlanding allows you to gauge your patience and resilience. It also requires you to go into the experience with a recognition that not everything may go as originally planned and anticipated. However, the attitude you bring with you and the openness to appreciate your surroundings (even when things go wrong) will determine whether or not you will enjoy every minute of the journey and experience.
ESSENTIALS FOR AN OVERLANDING TRIP
a.) A way to call home in case of emergency
An integral part of the overlanding experience is to disconnect by leaving cellphones behind. More often than not, you would not need phones as most good trips take you to incredibly remote places where there is virtually no cell coverage or internet services. However, this can be a problem should an emergency arise. With this in mind, always carry a device that allows you to call home should there be an emergency.
b.) A navigation system for going off-road
Sure, old-fashioned maps can be reliable in finding your way around in the wilderness. Unfortunately, not everyone is gifted with the skill of reading them nor are they updated or easy to come by nowadays. In this regard, having a dedicated GPS system is recommended for an overlander so as not to get lost.
c.) Tent for your truck
Overlanders typically camp out most nights which means that having shelter is paramount. While ordinary camping tents will do, there are some terrains that are unsuitable for pitching a tent. In this regard, it is best to invest in a rooftop model which is designed to connect to the top of a vehicle. Not only do these keep you away from ground insects, but they are spacious and comfortable as well with some of them coming with their own built-in mattresses.
d.) Stove for your meals
Overlanding is an activity wherein you are inevitably going to cook many, if not, most of your meals. In this regard, you need a portable, but full-featured stove that allows you to enjoy better meals while you are on your adventure. Invest in a camp stove that allows you to prepare complete meals with a variety of courses. Ideally, you should have multiple burners to one portable stove to ensure that you can cook at least two dishes simultaneously.
e.) A device that allows you to make drinking water on the go
You might think that the large jugs of potable water you are carrying with you on your expedition will be enough to last you throughout the journey. However, you might consume all of that more quickly than you think. With that said, it is important to have a method of purifying water while you are in the field. Devices such as portable water purifiers are excellent options that accomplish that task and ensure that you have enough water to last you through the journey.
FEATURED OVERLANDERS
To have a better insight about the world of overlanding, this article has curated a featured list of Filipino overlanders enumerated below who share some of their thoughts of this lifestyle choice.

PAOLO RONDAIN OF ADV OUTFITTERS
Paolo Rondain conceptualized the idea of urban outfitters from the kind of lifestyle he and his partner were enjoying. They realized that there was a severe lack of specific gear and equipment in our market that would make camping and overlanding easier. As a result, Paolo Rondain set up a shop dedicated to the very needs of like-minded individuals. To Paolo Rondain, overlanding expeditions are extensive forms of travel and take a lot of time to plan. With a passion for the outdoors, he considers himself lucky to find a way to turn it into a living.

MARCUS SANTOS OF OFF GRID EXPEDITION
Marcus Santos got into overlanding because of his love for cars and the outdoors. He believes that one of the aspects that make overlanding in the Philippines differ from anywhere else is the diverse topography. In this regard, overlanding in the Philippines allows overlanders to have boundless options and choices in terms of terrain and locations. One advice he does give to prospective overlanders is to never wait for the right time to do it and just do it. However, be sure to ask for help before embarking on your journey as it is better to be sure than sorry.

TIM TUAZON OF MOTOTESTO
Tim Tuazon got into overlanding because of his family's love for the outdoors. As they routinely went on trekking, hiking and road trips, camping was a regular activity he enjoyed as a child. To him, preparing for an overlanding expedition means having to meticulously plan every aspect of your trip such as the duration, distance and location and to know which route to take. He recommends doing research first and asking around before embarking on your journey. His best advice for prospective explorers who wish to go on an overlanding expedition themselves is to do a driver training first. After all, you are going to be behind the wheel most of the time, so it is best if you are well-versed in maneuvering your vehicle.
Overlanding is indeed a lifestyle choice that is full of adventure and fun. It is also an avenue to learn valuable lessons and life skills that will prove to be useful to you. So, if you feel like trying something new, go ahead and consider an escape from the daily grind and take the road less travelled. It might not seem like it to you now, but it might be just the difference you need in your life.