"That is the thing about camping with kids. The most miserable experience are the ones they will later look back on and relish" – Anonymous.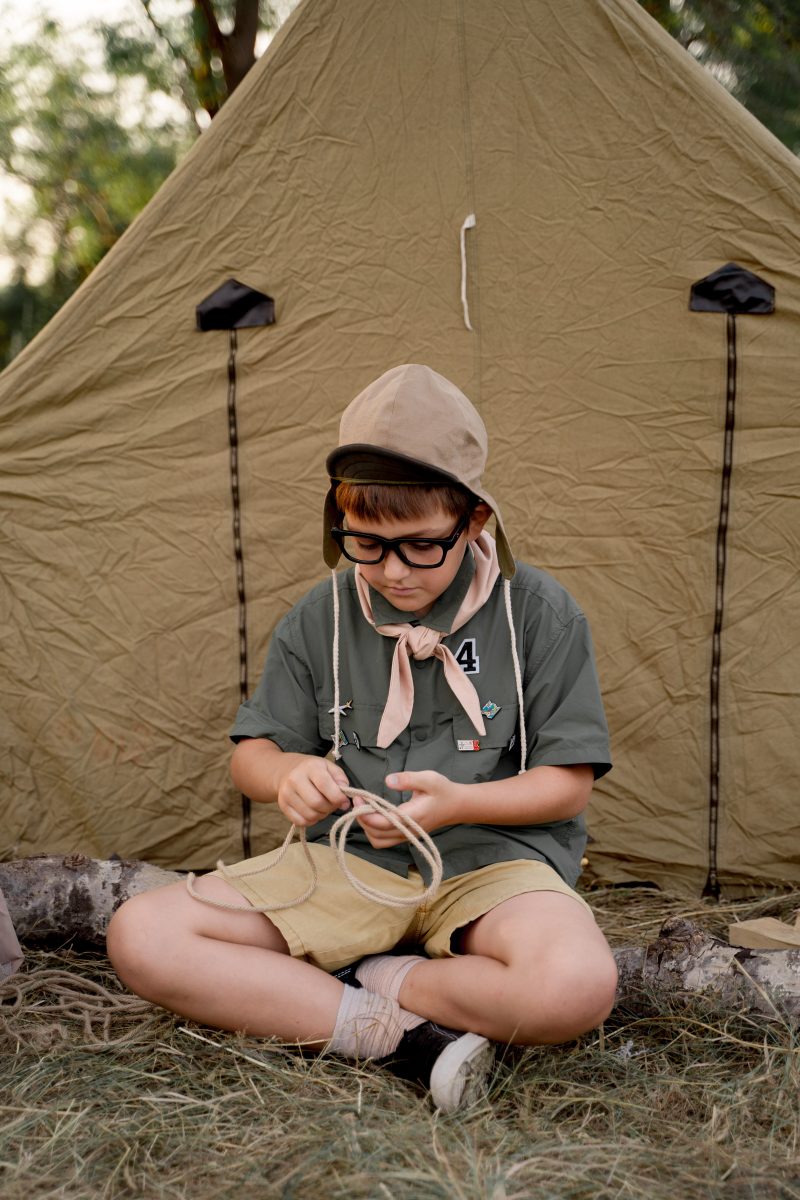 Camping is one of the best ways to get your kids out of the house and experience the great outdoors.
Apart from being a fun outdoor activity that gives them a break from their screens, it is also an immersive experience that gives them the opportunity to appreciate nature. After all, your kids are more likely to remember the days they spent outdoors with their family than the ones they spent indoors watching their favorite cartoons.
Indeed, camping is a wonderful experience that allows you to bond with them. It is also an excellent activity that gives them great and unforgettable memories. More importantly, camping is a fantastic experience that would teach your kids a lot of life skills that they will, later on, find useful in life. So, if you have been planning on having a camping excursion with your family and are browsing for campsites near manila or beach campsites in the Philippines, it may be a good idea to know what your kids can learn from this experience.
In any case, below is a list of some of the essential life skills your kids can expect to learn from camping:
1.) Teamwork
While teamwork is a skill that may be taught in schools or at home, it is a more visceral experience in camping. When you take your children camping, you are taking the activity of teaching teamwork to the next level. Children are known to quickly learn that they have more fun when they can work together as a team. This applies whether they are playing sports, writing a computer code, learning a new language, or doing any activity in general. It is also important to note that children who have teamwork skills can take it into higher education and well into adulthood. As a result, they have a clear advantage over those who do not have any teamwork skills.
2.) Leadership and Autonomy
At camp, children learn all about self-leadership and autonomy. In essence, this means that kids need to be responsible for their own selves and keep track of their belongings. Also, this means being accountable for their bedtime, waking up time, and following a schedule. Older kids who continue to develop their leadership skills further will have plenty of opportunities to put their skills to use. Your children might even surprise themselves with their leadership skills as they may find that they have a natural talent for it a camp.
3.) Resilience
Challenges are normal in our daily lives. More often than not, the moment when a child encounters a difficult challenge, they often go looking for their parents. However, camping teaches them independence and resilience. When kids learn to overcome challenges and stand on their own, they make excellent progress toward becoming strong and successful adults. Camping is teeming with opportunities for developing resilience, provided that parents actually give their children room to do so. As a result, your child will become more confident in themselves.
4.) Sportsmanship
Despite what others may say, sportsmanship is a skill children can actually learn by camping. You do not necessarily have to send them to sports camps to do this, as it is something they will learn just from camping itself. Whether they are playing board games, learning how to start a fire, practicing how to cook, or knowing the basics of entrepreneurship, they are effectively learning the value of fair and generous behavior towards others. Sportsmanship is a very valuable life skill as it will benefit your child when they are in school and in their career. It is also a useful skill to learn in forming enriching friendships now, in school, and through adulthood.
5.) Decision-Making
Camping is one of the most unforgettable experiences your kids will ever have in their lives. It is also an excellent way to teach them independence, and a pivotal aspect of independence is making sound and well-formed decisions. Allowing your kids autonomy at camp gives them the opportunity to make decisions for themselves. As a result, they will assess and understand situations better and learn the consequences of their choices in safe surroundings. By allowing your kids to make decisions for themselves, they can become more confident about themselves. Who knows? This may just be what a fearful or timid kid needs to come out of their shell.
6.) Courage
Camping may not be the easiest experience for a child. It may be that they are used to staying indoors and being comfortable on the couch. However, they can learn so much and discover what they are truly capable of. Camping allows children to step out of their comfort zone and try new things—from exploring the outdoors to roughing it out in the woods. Courage is something they can develop, and it gets better with repeated use. At camp, your child will be encouraged and exposed to new things. As a result, they may just believe in themselves and what they can do even more.