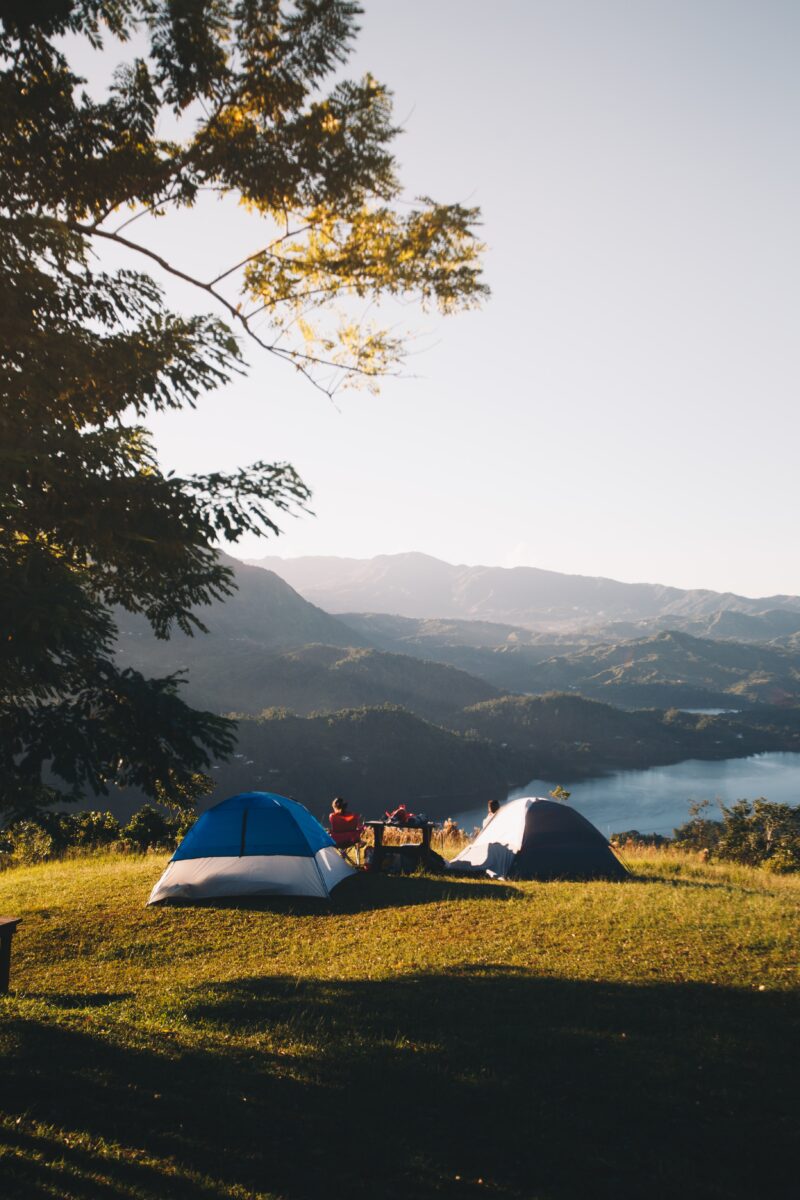 "And at the end of the day, your feet should be dirty, your hair messy, and your eyes sparkling" -Shanti.
When one thinks of camping, what comes to mind?
For many, camping is as simple as sleeping under the stars or inside a tent, roasting marshmallows, and telling stories around the campfire. For others, camping can also be a form of escape where you enjoy a cold beer at night while staring up into the vast starry night sky.
Whatever camping may be to you, there is no denying that it is an amazing experience. Indeed, camping is one of those outdoor activities that rejuvenate your body and nourishes your soul. What you might not know, however, is that there are different types of camping. Of course, this is not to say that simply looking for campsites near Manila and setting up camp there is not considered camping. In the outdoors world, however, there are purists and those who are just out there for the experience when it comes to camping.
Luckily, the different types of camping can easily be put into various categories. Sure, there may be a lot of buzz as to what can be considered "real" camping. Today, the point of camping has massively changed with the advent of #vanlife and the outdoors movement dominating social media feeds such as Instagram and Pinterest. However, if you take all the glitter and glamour of both, the very basis of camping has not changed: pitching a tent in the wilderness, enjoying nature, and immersing yourself in solitude away from the city life.
In any case, below are the different types and kinds of camping. In this way, you can decide what works best for you if you are a beginner at camping.
a.) Tent Camping
Known as the most basic type of camping, tent camping is the kind of camping everyone essentially knows about. Doing this is as simple as pitching a camping tent at a local park, recreational spot, or anywhere so long as it is the great outdoors. As basic as it sounds, however, tent camping has come a long way, but it still involves a few nights in nature in your own camping setup.
b.) Backpacking/Hiking Camping
Back in the day, backpacking meant just roughing it out and just finding ways to live out of your backpack with a mix of homestays and periodic camping in the mountains. However, camping is still very much a mainstay in the backpacking world as it is a way to get off the beaten path. However, the main idea is to be as self-sufficient as possible and live out of your backpack.
c.) Car Camping
A good way to get into camping is to start with car camping. Doing it is as simple as looking up popular campsites and setting up camp at that spot. Camping sites generally have communal showers and areas where you can hang out with other campers. In this way, you can have a level of comfort without having to forgo your necessities. With car camping, you need not worry about protection from bad weather as you can camp from your car.
d.) Glamping
Glamorous camping or glamping is an excellent option for anyone who wishes to have a luxurious overnight camping experience. Glamping is all about large, spacious, and stylish tents or cabins with all the furnishings you need. Some may even have cooling or heating systems, and everything is sorted out for you. Essentially, glamping is pretty much like staying in a hotel—just in the great outdoors. Keep in mind that nobody goes glamping to have an adventure, but if you love camping with a side of indulgence, then it is an excellent and fun alternative to your usual camping trips.
e.) Survival Camping
From the name itself, surviving camping is spending days and nights in difficult conditions and extreme environments. The main thing is knowing how to survive, which means hunting and gathering food, making shelters from available resources, and learning how to deal with emergency situations along the way.
f.) Tarp Camping
Tarp camping is essentially camping on a paid site. You have a waterproof tarpaulin for shelter and just some twine and pegs to pitch it. That said, tarp camping should be super lightweight and compact, making it the ideal type of camping for ultralight backpackers. However, you need to know how to set the tarp properly to ensure effective protection from the elements.
g.) Ultralight Camping
Ultralight camping does not have any real definition; it is more of a mindset thing that means rules in pack weight and measurements. Essentially, ultralight camping is about freeing yourself from rigid rules and using a setup that works only for you. Ultralight camping can be tarp camping or even tent camping. However, you need to have a light setup that will be able to cover a wider terrain and have a comfortable experience outdoors.