Kovea is a South Korean camping brand that is now a household brand for Filipino campers. The Kovea stove cube is a minimalist butane stove made for car camping.  It is one of the most space saving single stove available and can easily be stored in your car or home.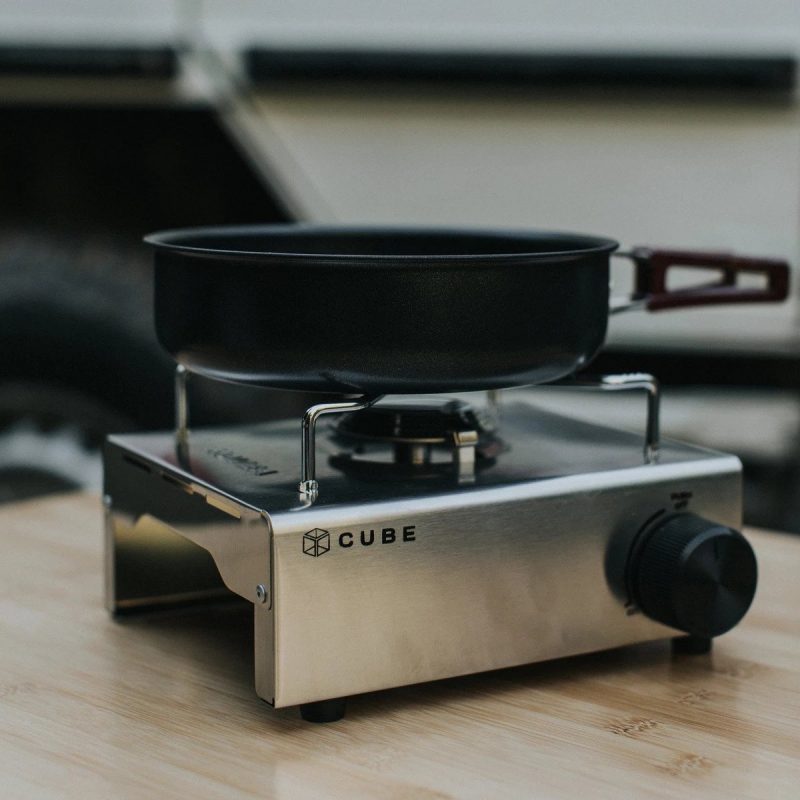 Where and How I use it
We use the Kovea cube stove for our overland trips and quick day trips to the beach. It can easily pack away in our Titan Drawers by removing the stove rack. Since it is small, we can use any small camp table or just place it on our Front Runner tailgate table for a quick lunch stop beside the road. 
Pros
Packs small

Minimalist sleek design

Can hold a heavy pot

Easy to clean
Cons
The stove part can easily bend. We had to slightly insert our butane at an angle because of this. 
Final Rating
I'll give this stove a 4.5 stars for design, packability and quality.