How do you behave appropriately at a camp?
This question shouldn't need asking. But since it's here, we might as well look into the matter. Every camper needs to make the experience as pleasant as possible to everyone. Indeed, it's everyone's responsibility to behave properly.
If you have no idea where to start, below is a rundown of tips. It's as simple as remembering the do's and don'ts of camping.
Camping etiquette tips to bear in mind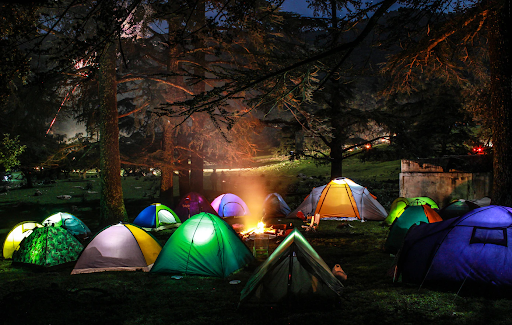 Respect the campsite regulations. The first thing to do when you arrive at the campsite is to look for the house rules. It is usually posted at the entrance. If it's not there, it doesn't mean there are no rules whatsoever. Ask the campsite administrator or your guide if you have one. Keep these rules in mind and follow them as diligently as you can. For example, if it says no smoking, it means no smoking. Period. Don't be the camper that everyone loves to hate.
Share camping space with others. Understandably, you'd want to pick the best spot to pitch your tent as soon as you arrive at the campsite. However, remember that you're sharing the space with other campers who also need enough space where they can pitch their tent and move freely. So don't hoard space. Instead, occupy only what you need and don't block the paths to the water source and comfort room.
Avoid loud noises at all times. Don't blast the speakers, and keep the decibels at a minimum. Anyhow, it's never a good idea to be noisy in public places, and a campsite is not a place to tolerate these things. Some campers would want to camp in silence and just mingle with nature.
Observe silence at night. Staying quiet at night is important too. You or your group might want to linger and converse some more around the campfire, but others would want to sleep early, especially after a physically vigorous day at the campsite. So keep your noise down. 
Respect quiet hours. Yes, some campsites still have them at various times throughout the day to give campers a chance to recharge for the next camp activities, particularly physically exhausting ones. There is no other way around it other than respect, respect, respect.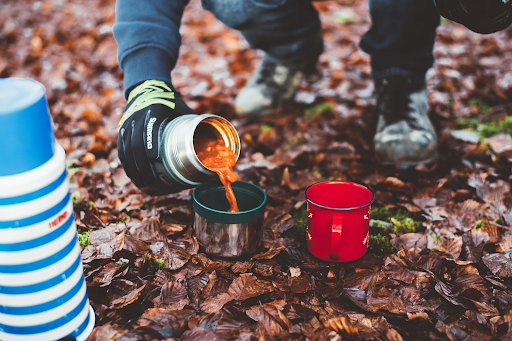 Respect other campers' privacy. Don't barge into other campers' tents. You may invite other campers during your social activities but respect their decision to spend some quiet time by themselves if they say no. Some campers would want to lounge by their camping chairs all day long without any social activities, while others may want to greet and mingle with other campers. Whatever it is, respect is key.
Offer food to other campers. Sharing with others is key to getting along with others. It's as basic as offering your food to others. This gesture is often reciprocated, showing how people appreciate good food and good company. Better yet, why don't you offer to share the table with your neighbors?
Be friendly. Going solo or with friends, it would be nice to make longtime friends with other campers with your camping neighbors. Longtime friends may sound like a stretch, but at least say hi to other campers. Strike up a conversation. Perhaps you can talk about your kids if you have any or your favorite camping supplies stores. Who knows, but you two are both fans of the Nguya Squad?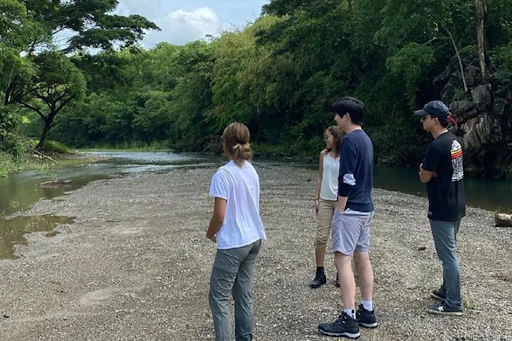 Be helpful. At the campsite, there are plenty of opportunities and ways to help others. It may not always be about helping other campers, but the caretakers or staff. The bottom line is to help whenever you can.
Be nice to the guides. Speaking of which, if you are camping or hiking with the help of guides, make them feel welcome and a part of your group. Invite them during socials and meals. Think of it as your way of thanking him, her, or them for guiding and keeping you safe.
Quietly observe creatures from afar. Chances are, you'll see creatures一lots of creatures, big and small. Please don't disturb them, and don't give them food either. It's their natural habitat, and you are the visitor. Respect them, respect their home.
Keep everything clean. If you can leave the campsite cleaner than how it was when you arrived, it would be much better. Also, keeping the campsite clean is a way to give thanks for the opportunity to camp.
Dispose of waste properly. Bring a garbage bag and dispose of it at the appropriate places. Campsites usually put trash bins or designate a spot for placing waste. Some are even segregated to biodegradable and recyclable. If you're not sure where to put your waste, ask. The campsite staff will be glad to help you out.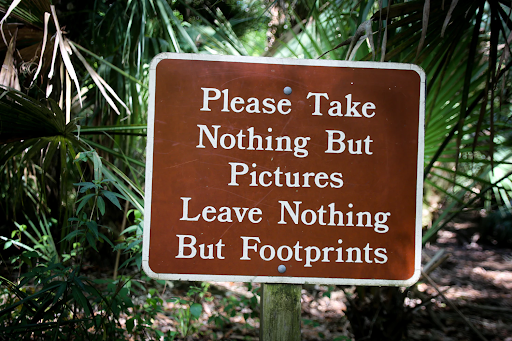 Practice the 'leave no trace' philosophy. Yes, you've heard about this time and again. Honestly, no camping etiquette tips would be complete without mentioning this. The actual motto is, "Leave nothing but footprints. Take nothing but pictures. Kill nothing but time." 
Equip yourself with permits if required. Obeying protocols is important when camping too. If permits are necessary, make sure you already have them with you before going inside the camping ground. 
Leave wood for other campers. Okay, this one's not a hard rule. But it's a nice gesture to leave some firewood and kindling for the next campers, especially if they'd be arriving late in the afternoon and looking for scattered dried branches would be difficult.
Don't pee or poop anywhere. This should not be mentioned at all, but some campers tend to forget about it. Unfortunately, it bears repeating, so don't. Just don't. The majority of campsites have restrooms, some with bidets actually. So there's no excuse to dump your waste just anywhere you want to. No. 
There it is. Everyone wants to have a delightful camp. And a part of that is about being mindful of how you conduct yourself while outdoors. 
Hope these tips help!