"To be whole. To be complete. Wildness reminds us what it means to be human, what we are connected to rather than what we are separate from" – Terry Tempest Williams.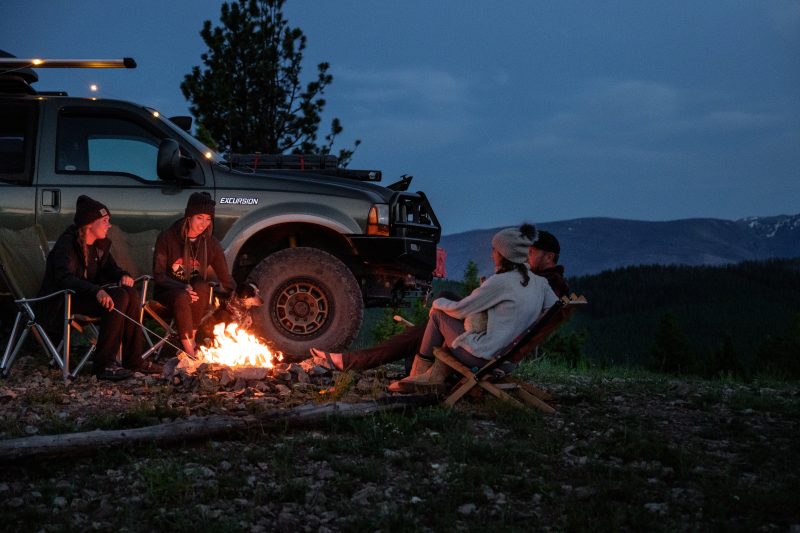 There is nothing quite like going on an adventure unencumbered by the stresses of the world. Indeed, the feeling of being able to relax amid fresh air, verdant greenery, and picturesque landscapes is incomparable. For that reason, many individuals have opted to do an overlanding trip in lieu of booking a plane ride to their desired destination. To the uninitiated, overlanding is a vehicle-based, on-road, and off-road adventure. It focuses primarily on self-reliance, resilience, and enjoyment of the journey. While it is largely considered an international movement and adventure, it has made its rounds in the Philippines with several groups and enthusiasts going on extended overlanding trips. As you will primarily be relying on yourself and your vehicle, you need to be adequately prepared. Like any other trip, there is always a chance that something could go wrong. For that reason, it is crucial to be ready for any sort of emergency that may arise. As a novice overlander, you will understandably need a guide to ensure that your first trip goes without a hitch. So, before you load up your bags and hit the road, read the helpful tips below to help you better prepare for your first overlanding trip:
1.) Make sure to have all the necessary camping gear
Having all the necessary gear and equipment for your overlanding trip is essential as this ensures that you will have a smoother journey. By now, you should have a checklist of all the things you are going to need for your trip. To get you covered, let us start with the basics. Below are the things you will need for your first overlanding trip: a.) Tent ( Kovea Triple Dome Tent) b.) Sleeping Bag c.) Headlamps (UCO Hundred Headlamp) d.) Camp Chairs (MobiGarden foldable Camping Chair) e.) Camp Table f.) Lantern
2.) Plan your route
Another vital thing to take note of is planning your route and sharing it with a designated person who will check on you. This is especially important if you plan to travel solo. Be sure to inform your designated person of all the pertinent details of your trip, such as when you expect to arrive at each destination. This is so they can immediately check in on you if you do not show up.
3.) Check the weather
Before embarking on an overlanding trip, it is imperative to check the weather. As you get nearer to your departure date, you will want to make sure that the roads are safe to traverse and that there is no projected inclement weather on the days you will be on the road. While the weather can be unpredictable, it is better to have a good idea of what to expect correctly in order to better prepare for the journey ahead. Also, it is equally important to keep tabs on weather conditions during your trip. In this way, you can be aware of any changes that may impact your safety on the road.
4.) Stay alert
No matter how much of a seasoned driver you are, you will still be susceptible to exhaustion and drowsiness. That said, it is imperative to take breaks every now and then and switch drivers whenever possible. If you are going on this trip on your own, be sure to pull over in a safe place and take a nap if you start to feel tired from driving. It is typically recommended to break your driving into 1-2 hour sections so that you can stretch and take a leak should you need to do so. Additionally, getting out of the car, stretching, and giving your body a general shake tend to help. Staying alert is part of planning your route, which means that if the latter is appropriately done, you should avoid prolonged driving that leaves you vulnerable to fatigue. Keep in mind that everyone's driving stamina is different, so go with what you are comfortable with.
5.) Invest in first aid and survival training
One of the best things you can do to prepare for emergencies is to invest in first aid equipment and survival training. In this way, you will have all the necessary skills and knowledge you need to deal with various emergency situations should they occur. You can take these classes and courses online, but if you wish to have a more practical approach, there are also classes available in person. Just be sure you have adequate training before going on your overlanding trip.
6.) Have emergency contact numbers ready
Another thing to prepare before you leave for your overlanding trip is to ensure that you have all emergency numbers readily available. Emergency numbers include ambulance service, fire department services, and local police department services. Should anything happen to you while you are out on the open road, it is essential to be able to get help immediately or quickly.
7.) Make sure your vehicle is capable
Lastly, it is important to know just how capable your vehicle is prior to your trip. This means knowing what kind of terrain it can handle, its towing capacity, and how much weight it can carry. Knowing this information beforehand saves you a lot of trouble on the road and allows for a smoother trip. Also, it is essential to check your vehicle ahead to know if it is ready for lengthy trips. That said, you may need to schedule a vehicle maintenance check to ensure that everything is in working order.