"Of all the paths you take in life, make sure a few of them are dirt."- John Muir.
Cooking outdoors is one of the most exciting things you can look forward to on camping excursions.
However, while cooking food outdoors is an enjoyable activity in itself, the logistics to ensure it becomes a success may prove to be quite a hassle.
As it is, one of the biggest headaches, when camping is ensuring your food, stays fresh. It is not possible to bring the entire fridge with you, so one of your options is to bring food that is not likely to spoil during the duration of your stay. Unfortunately, this drastically limits your options when it comes to camp meals and snacks. Luckily, camp coolers are a thing. All you need to do is have one, throw ice in it, and now you have a portable fridge than can store perishable food. As a result, you can bring various meats, cheese, pre-cooked meals, and even beverages that stay cold.
Today, there is an overwhelming variety of coolers available on the market, and it will take you a while to sort through all the options available to you. However, to ensure that you only choose the best, you need to know what a quality cooler should have.
To help you in your search for a good camping cooler that fits your needs, below is a list of the best coolers available this year:
The Best Camping Coolers
1.) Dometic Patrol Cooler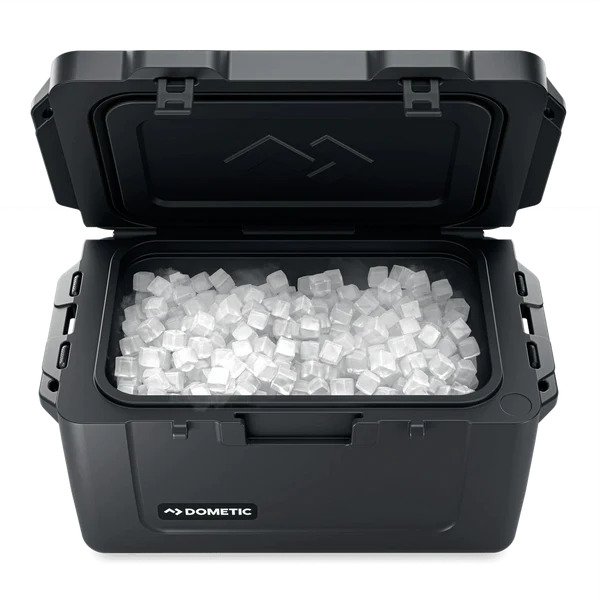 A product of Dometic Fridge Philippines, the Dometic Patrol Cooler comes with thick PU insulation that can keep ice frozen for days. In addition, the cooler comes with a deep-freeze lid seal feature that ensures no gaps for air to enter or escape. As a result, you can enjoy longer-lasting ice for your next camping or fishing trip. Also, its durable and tough make is ideal for any outdoor adventure or excursion you want to have.
2.) Dometic CFX3 95DZ Powered Cooler
If you wish to splurge on a luxurious camp cooler that answers all your needs, the Dometic CFX3 95DZ Powered Cooler is your best bet. This high-powered cooler not only has impressive cooling and freezing features but also comes with a generous storage capacity that allows you to fit around 133 cans. The powerful cooler is also lightweight placing no limits on any of your adventures.
3.) Dometic Powered Cooler CFX3 25
Going on a solo camping adventure? Prepare hearty and fresh meals for one with Dometic's smallest electric portable cooler designed for all of your outdoor excursions. The small and compact cooler is perfect for individuals who wish to go car camping or are bringing smaller vehicles. It can be used as a car fridge or freezer and connects to a phone app—allowing you to control and monitor temperature easily.
4.) Alpicool CF45 45L Single Zone Portable Car Fridge Freezer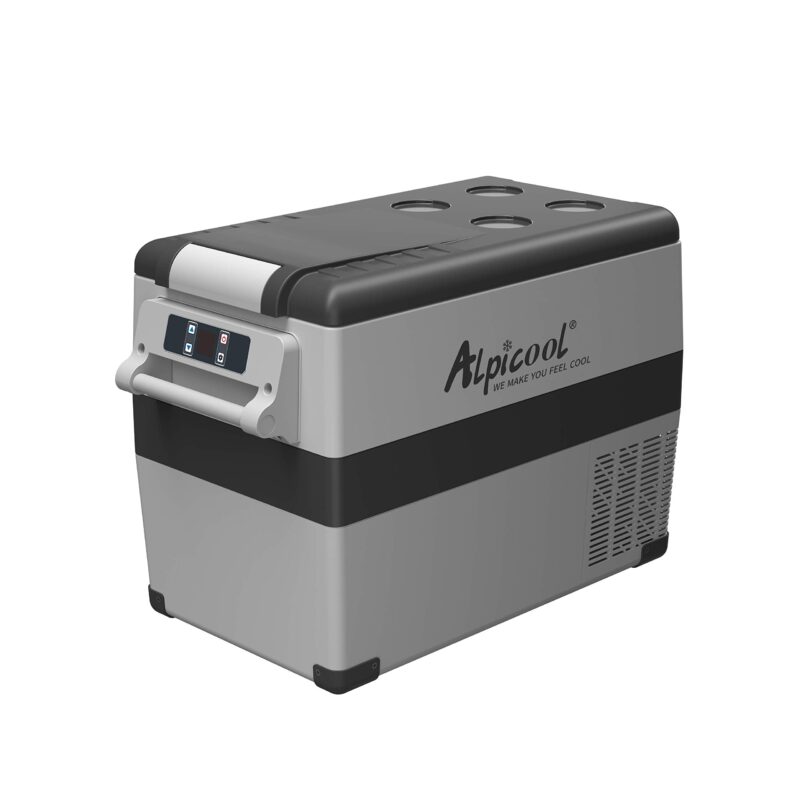 Alpicool car fridges are known for their quality and durability. If you are looking for something inexpensive but does the job right, Alpicool's Single Zone Portable Car Fridge Freezer should be your camp companion. It freezes without ice which makes it both a fridge and freezer. It also features faster-cooling technology, ensuring that everything you store stays cool throughout your trip.
While the coolers above are durable, powerful, and quality-made, there may be other factors that you need to consider when looking for a cooler, depending on the type of trip you have in mind.
Below are just some of the things you need to look for in a cooler:
a.) SIZE
One of the initial things you should look out for when shopping for a cooler is its size. You may want a little room to spare, but big coolers are not always practical, as they can weigh you down on certain adventures. If you are going on a quick weekend getaway, it is more prudent to look for a small but efficient cooler that would fit all of your meals for an overnight or 2-day excursion.
b.) MATERIAL AND DESIGN
Coolers come in four types: plastic, fabric, metal, and Styrofoam. If you view your cooler as an investment, you should disregard Styrofoam and go for something durable. Fabric coolers are made from a canvas-type synthetic material. While they are insulated, they are designed to carry fewer items, such as packed meals for a day hike. On the other hand, metal and plastic coolers are the most durable of your choices. Metal coolers are well-insulated. However, these coolers tend to be heavier and more expensive.
c.) PORTABILITY
Coolers are basically mobile refrigerators. That said, portability is a significant factor when deciding which cooler to buy. Smaller and lighter coolers are generally more portable. Still, coolers with more heft tend to have better insulation which keeps ice longer.
d.) DURABILITY
Most coolers can take a beating, but you cannot realistically expect them to be in mint and pristine condition throughout their lifespan. So, if you wish to invest in a cooler, be sure that you choose one that answers all of your needs.