A pleasant stay under the sun for this weekend requires careful planning. And by careful planning, we mean going through your checklist diligently so you won't forget anything before you head out of the city. 
Don't worry if you don't have a checklist yet. Here's a rundown of all the things you need to prepare for an epic beach camping trip.
Beach camping essentials
Yes, beach camping is fun, especially when doing it with friends. However, there are two things you need to endure: nasty sand and strong wind.
These are the things that will keep everyone safe and protected.
Camping gear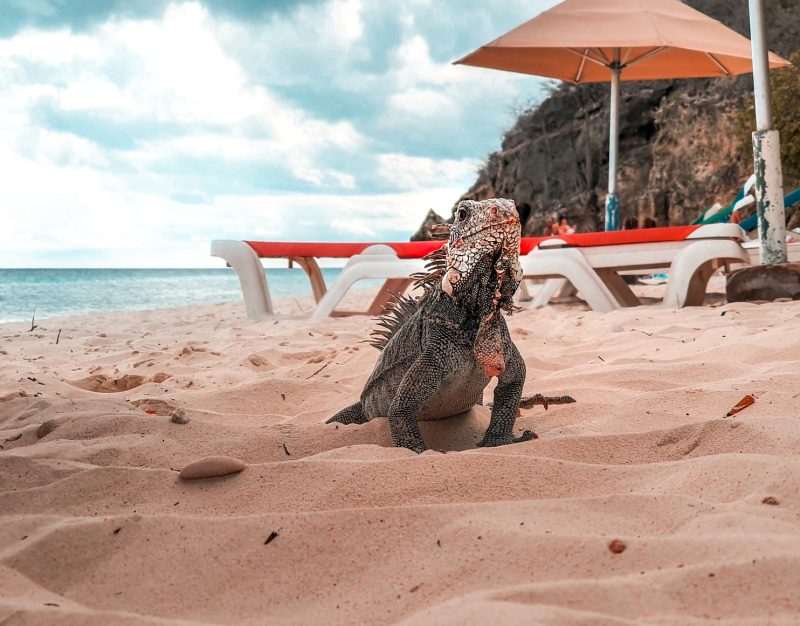 Beach tent with sand stakes
Beach chair

Sleeping bag

Blanket and pillow

Flashlight and spare batteries

Beach umbrella
A tent that secures to the ground tightly is what you need. This alone can provide you the protection you need when the elements get harsh than usual. 
Nevertheless, make sure that the tend is big enough to allow air circulation inside freely. This is especially important if the day gets too hot. You want something to keep the sun away.
Cooking gear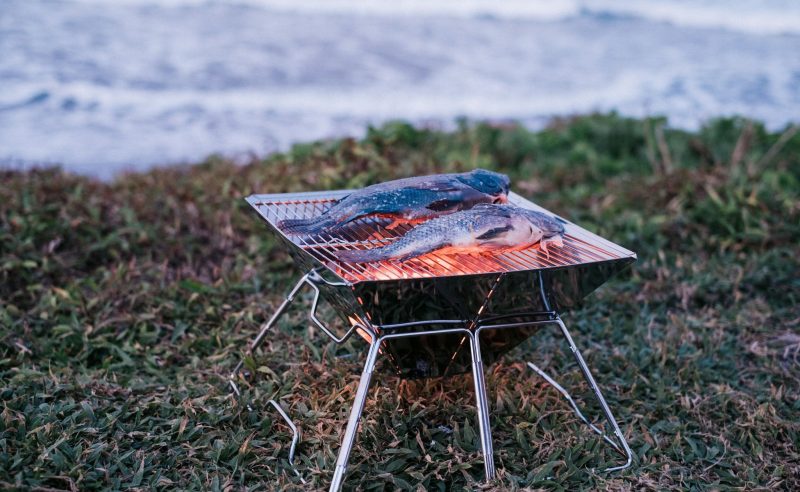 Portable stove or grill

Spare canister

Tableware

Cutlery

Reusable utensils

Multitool 

Rag or paper towel

Firewood 

A box of match or lighter
If the wind gets too strong, it would be difficult to cook in an open fire. It's best to bring a stove (propane, butane, or electric) or grill with you, in addition to firewood and match or any firestarter you have in mind.
Don't forget the spare gas canisters especially when you plan on doing lots of cooking.
Of course, you'll also need things to prepare your meals. Perhaps you won't realize how much you need an army knife in your life until this beach camp.
Consumables
Easy-to-cook meals

Snacks

Bread

Water

Coffee and tea bags
Definitely, this is basic. You'll specifically need water to keep your body hydrated while out and about doing various activities.
You'll also need to keep the food supplies fresh. That's unless you're going to buy every morning from the local market for your needs for the entire day. 
Since it's a beach camp, seafood and other fresh produce are easily accessible一you'd see some selling their harvest on the roadsides or at the shore waiting for eager buyers. But, of course, a fully stocked cooler is more than welcome.
You also want something to munch on while waiting for your fresh buys to be cooked. That's why you also need easy-to-cook and reheatable snacks.
Clothing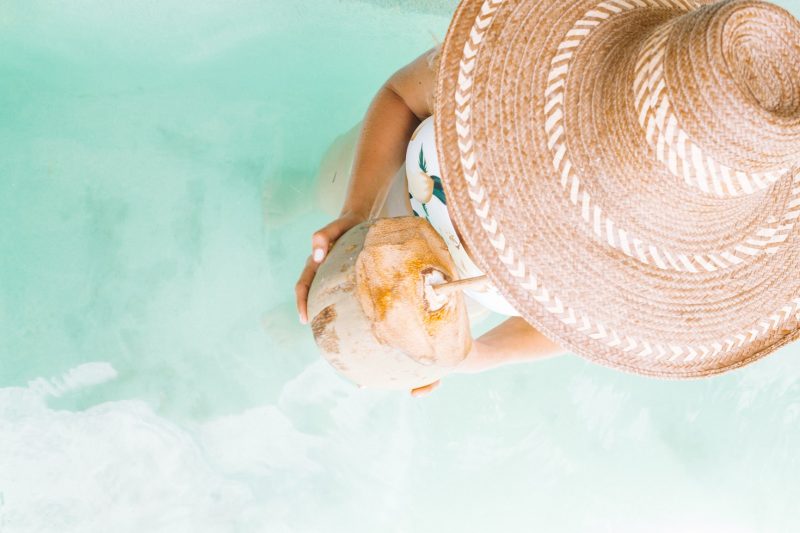 Swimming basics

T-shirts

Shorts and pants

Hat

Beach bag

Water shoes

Sweatshirt 

Sweatpants
Regardless of the site you choose from the plethora of beach campsites in the Philippines, you need to bring enough clothes. Enough is a subjective word, though. Of course, ask yourself these questions to know what clothes to bring: How long is the beach camp? What activities would I engage in? What would the weather be like?
Swimming essentials are #1 because you'll be doing lots of swimming and other water activities. Opt for a quick-drying change of clothes as well as a combination of short- and long-sleeved shirts. The latter, in addition to a sweatshirt and pants, protect you when it gets cold suddenly.
The Philippine weather changes quickly, so you might as well plan ahead.
Hygiene essentials
Toothbrush and toothpaste

Bath soap

Shampoo and conditioner

Towels and towelette

Toilet paper
These are the basic things your hygiene kit must include more so if you plan on staying for a couple of days or more.
Bring more than one bath towel, and make sure they dry quickly too. The best towels for this purpose are made from poly and nylon fabric. These towels are soft, absorbent, and ultralight. Since they are compressible, they don't take much space as well.
If you must, bring with you water-soluble or biodegradable toilet paper. You'll need at least four rolls of toilet paper but use it sparingly. If you can't find an eco-friendly alternative, make sure that you discard used toilet paper properly. 
Other things to bring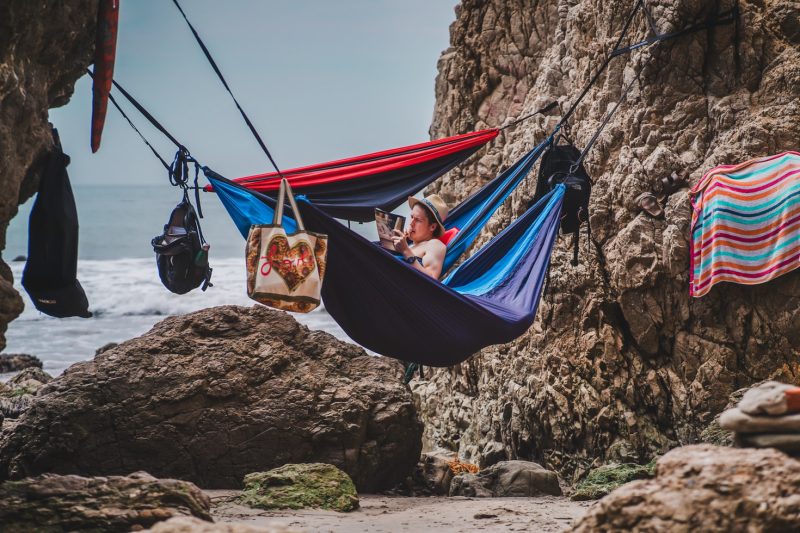 These are not necessarily non-essential items, but they are easily the nice-to-haves.
Sunglasses

Sunscreen

Hammock

Life jacket

Tarp

Broom 

Ziploc bags

Trash bag

Games 

First aid kit

Personal medicine

Insect repellent

Water-resistant bag
During idle times at the beach, a hammock can help you rest and recharge.
Bringing a life jacket is optional. But if you're not 100% confident with your water skills, then might as well bring one. Security should be a priority wherever you are. 
The tarp and broom can keep the sand at bay. You don't want it getting into your tent, but if it does, you need something to sweep the tent floor with.
Games can keep everyone busy. So there should be games that can be played in the water, around the campfire, and inside the tent. These are important when camping with kids.
Speaking of which, you'll never know when you'll need to grab a first aid kit. So make sure you have one with you. Kit essentials are adhesive and non-adhesive bandages, porous tape, povidone-iodine, hydrogen peroxide, paracetamol, antihistamine, and insect repellent. Personal medicine should be included in the kit as well unless you need to keep it next to you.
Insect repellents are important too to keep your skin protected from bug bites.  
Finally, protect any valuable items such as gadgets and other electronics you'll be bringing to the trip by using a waterproof bag. 
All in all
Don't think of this checklist as static or exhaustive. It'll definitely grow as you get more experienced with beach camping, adding or removing an item or two with each trip you embark on. It makes sense because beach camping trips and the campsites are not created equal一each brings unique experiences.
In the meantime, you may print out the checklist and keep it handy. So that when it's time to embark on your next adventure, you're more than prepared. Indeed, preparation is as necessary as planning, perhaps even more so.
The truth is, you can plan a beach camp this weekend all you want. But if you don't prepare for it, you still won't be ready. So plan and prepare!