When did you start your overlanding/camping expeditions? What got you into overlanding?
I started overlanding without knowing  what is was called around 10 years ago.
Our family loves to go to Baguio but we would always find routes or nicer scenic drives around to get there. We would end up driving through Banaue or Sagada even when the routes were still dangerous. We would hike different locations with food and coffee for camping. I remember my first car doing this was a 2000 Nissan Terrano. I was wanted to bring a spare wheel so badly I mounted one on the roof without the rims with ropes. Looking back this would be useless fortunately I did not need to use it on that trip.

How did you come up with the idea of a store that specially caters to campers and overlanders?
The overland kings shop is a blessing from the Lord that HE Designed. I was in Australia attending a Hillsong conference and decided to drop any 4×4 shop to buy recovery gear for my car. I ended up in the adventure kings store. Seeing steel custom drawers made. Me fall in love with gear. Come to think of it, it was even good value for the price they were selling. Shipped one container to the Philippines of quality tents awnings and overland gear and by God's grace overland kings started.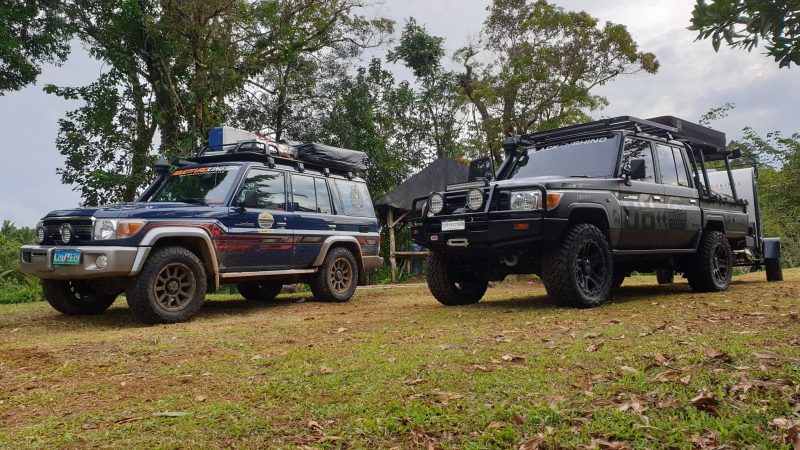 How often do you go on overlanding/camping expeditions? 
Overlanding is a family event for me. I bring my wife and the kids. We love the outdoor lifestyle. So we try to do it as often as we can over the years we average bet 5-10 trips of various lengths and adventure.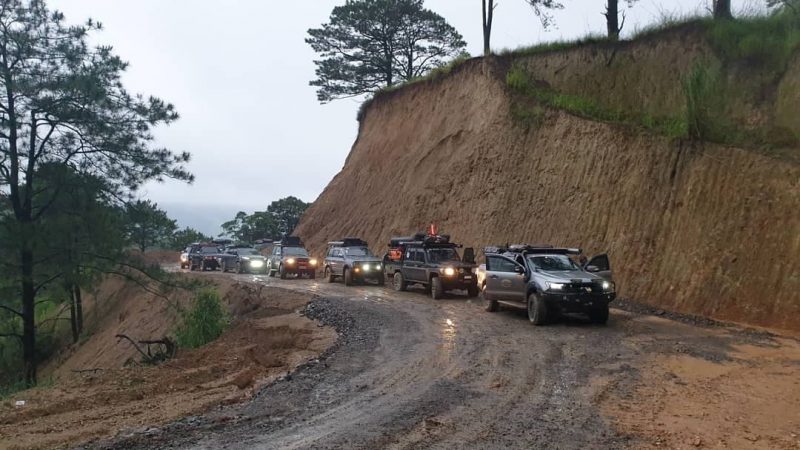 In your opinion, what is the best aspect of overlanding/camping?
The best part of glamping / overlanding is being able to have fun with the family even without all the gadgets. I love vehicles so Setting up different ideas for the rigs is a definitely exciting. Eating and sleeping in comfort and fellowship with other guys who love the lifestyle is great. I also love the fact that it does matter who you are when your on the trail everyone is the same in the wilderness. You help each other and enjoy the company and conversations with the people you are with.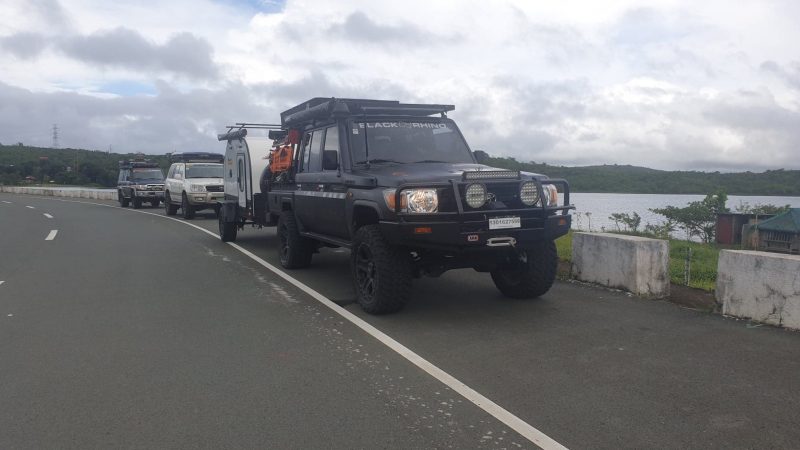 What sets Overlanding Kings apart from any other outdoor enthusiast store?
Overland Kings has evolved from just 4×4 overland outfitter to a bespoke solution provider for any Adventure lifestyle. We customize water electrical sleeping storage cooking Offroad overland solutions for any vehicle. We value the relationships with our customers and the service we can give out clients. This reflects on how regular our client return to the shop to get something done or simply just hangout for coffee and chat about overlanding.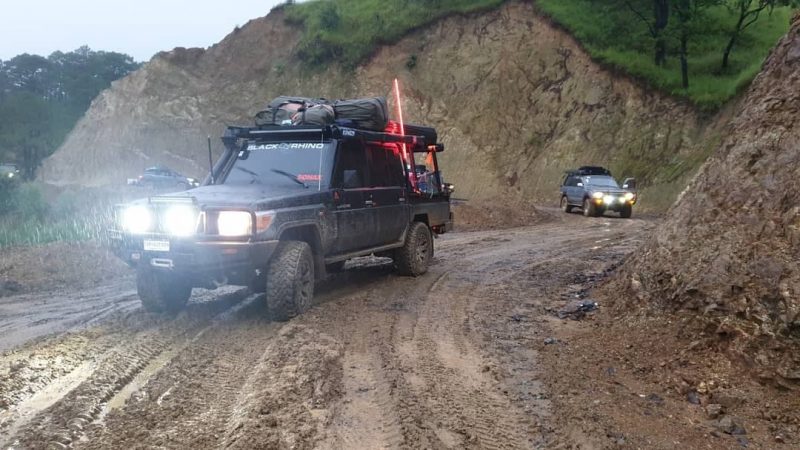 How does Overlanding Kings help campers with overlanding expeditions in mind?
We have a process on how to set up campers who want to overland.
We ask questions about the lifestyle they like, what look they want and what they envision for their rigs.
After getting an idea do we only start recommending gear for the setup. This helps in making sure they only have the gear they need and want for the rigs.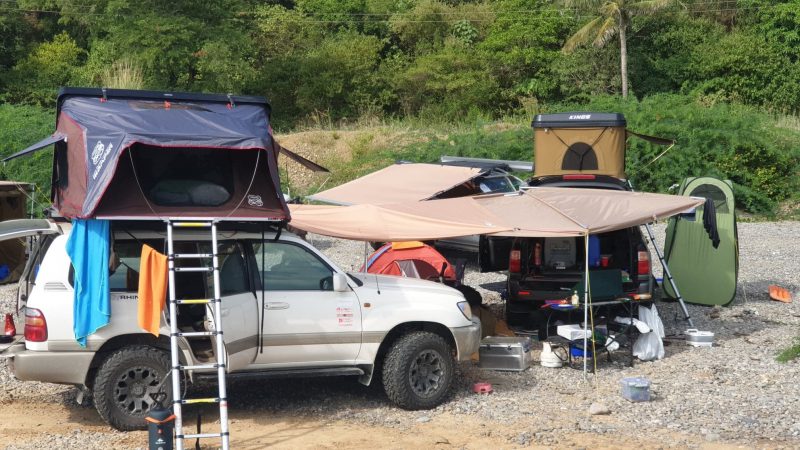 Do you have a favorite camping/overlanding gear? Can you tell us all about it?
As an overland shop, one of my favorites are the roof tents. It gives me the best sleep in the middle of no where. It's every kids dream to sleep o a tree house. Tree house on Top your car just shoots the excitement up 10x ?
We have the widest selection of tents from pop ups all the way to king size beds. From adventure kings, Mammoth systems, ikamper and front runner.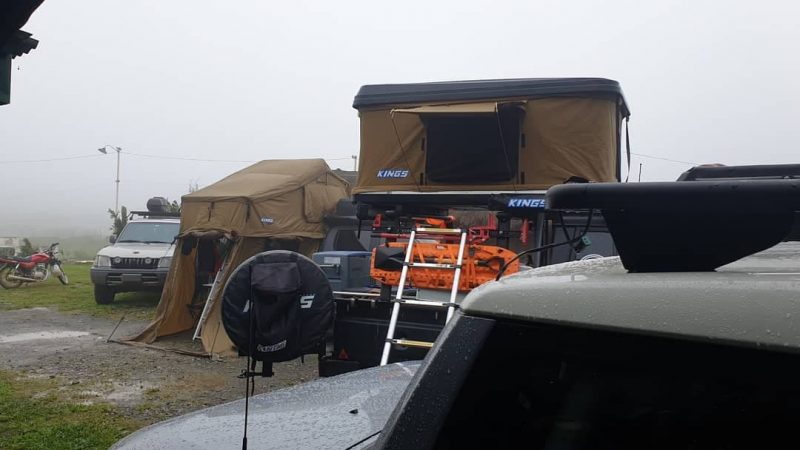 What advice do you have for novice campers and overlanders?
Start out somewhere. Don't worry about the gear, it will. Come sooner or later. No matter where or what you have the most important thing is to go!
Check out Overland Kings' overlanding gears at  http://overlandkingsph.com/ and for your camping needs and essentials, you may visit https://shop.campinggears.ph/