Overlanding is one of the outdoor excursions that have been gaining a lot of traction lately.
It is one of the rare outdoor activities that capitalize on exploration rather than conquering obstacles. In sum, overlanding describes itself as a self-reliant adventure trip to remote destinations where the journey is mostly the goal rather than the destination. Typically, overlanding trips are accommodated by mechanized off-highway transport such as 4X4 vehicles or in some cases, bicycles or trucks. In this regard, the primary form of lodging is camping which would often last for extended lengths of time (weeks to months) and often spanning cities and provinces (and in some cases, international boundaries). Considering everything that is required to go on an overlanding trip—from the vehicle down to the camping equipment—it should be easy to deduce that this is one of the most expensive outdoor hobbies and excursions out there.
Indeed, an overlanding trip definitely does not come in cheap. However, with everything you gain experience from the trip, one can daresay it is worth it. Indeed, while the expenses of an overlanding trip can run up pretty high, the reasons to go on one often justifies the expenditure. Read on to find out the total approximate cost of an overlanding trip as well as the various reasons to go on one.
COMPELLING REASONS TO GO ON AN OVERLANDING TRIP
To get off the beaten track
Driving an overland vehicle allows you to get to places that are either difficult or impractical to get to. Similarly, these are places that might be expensive to get to on your own seeing as public transport only gets you so far. With an overland vehicle, you can practically go anywhere you want—even off-road destinations that make for a true adventure to intrepid outdoor enthusiasts.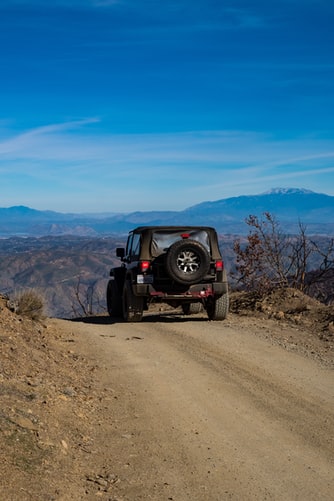 Get a proper feel of the place
One of the primary purposes of overlanding is to weave in and out of small villages. In this regard, one of the best ways to truly understand the people of a place and how they go about their daily lives is to immerse yourself in the experience which you can do with overlanding.
Allows you to get back to nature
Sure, hopping on a bus or getting on a plane might be the more convenient alternative to driving your way across cities and provinces but then again, hopping on a plane or a bus makes you miss sceneries that could only be appreciated through an overlanding trip. More importantly, overlanding allows you to get back to nature insomuch that you hike up mountains, bathe in lakes, sleep under stars and even wake up to the chirping of birds—all of which are absent in trips that take you to your destination in an instant.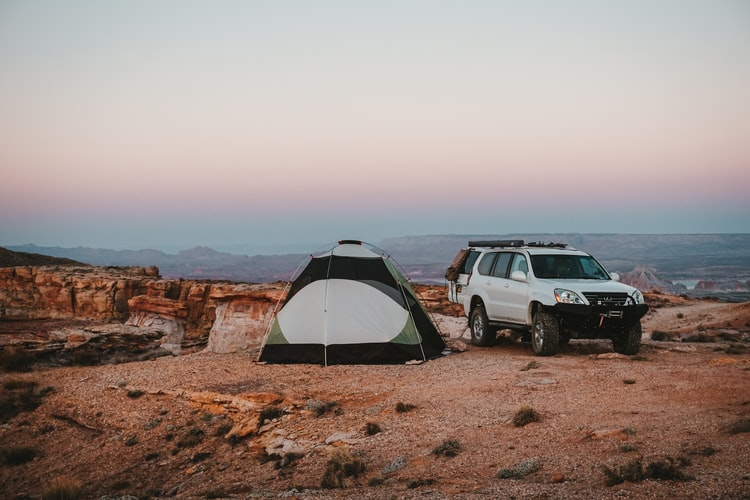 Exposes you to new things
Travelling with a group of people is an experience that can be an eye-opener. You are exposed to new things that would have otherwise been impossible had you just been travelling on your own. People in your group may know of attractions you have no idea about or ask you to try new things you never had tried before. In any case, overlanding gives you a fresh new perspective on travelling that may potentially result in a different way of looking at life in general.
It is an adventure
What is life without a little adventure? Sure, travelling to new places via plane is an avenue for adventure in itself but the main draw of overlanding is the challenge that goes along with it. It is fun and the experience can certainly be enlightening for you and your group.
COST BREAKDOWN OF OVERLANDING
Now that you have expanded your perspective on the world of overlanding, it is time to consider the overhead costs of going on an overlanding excursion. While certainly an enthralling lifestyle and hobby, many people are put off by the idea of an overlanding lifestyle with the misconception that they simply cannot afford it. Often they dismiss the idea of an overlanding  trip with no real idea or understanding of how much they really need.
While there is a myriad of variables at play, the cost of an overlanding trip will differ depending on the kind of trip you want to have. More importantly, it depends on how long you intend to do the overlanding trip. For a full breakdown, here are some of the things that make up the expenses of a typical overland trip:
Necessities (Php3300- Php5500/day)
While boring, this should account for the majority of your expenses considering that these are essential. These typically consist of your food groceries on the road, restaurants you might stop at, fees, and tolls you might need to pay and other basic needs such as paid showers and the like.
Vehicle Plus Maintenance and Repairs (Toyota Fortuner Php 1,633,000 – Toyota Land Cruiser Php4,855,000)
Apart from the necessities, you should also account for the kind of  vehicle you wish to go overlanding on. While cars are typically the overland vehicle of choice, you may opt to go on an overlanding trip with a bicycle (with some off-road bicycles setting you back by only Php7400). However, bear in mind that apart from the vehicle itself, you need to routinely schedule your vehicle of choice for  maintenance and repairs—especially when you are aiming for an extended drive. To ensure your trusty vehicle does not conk out in the middle of an overlanding trip, make sure everything is in working order before your scheduled trip. This includes having all the necessary repairs done before the trip itself. If you need to change the vehicle's battery, oil and the like then you will have to account for those on your overall expenses.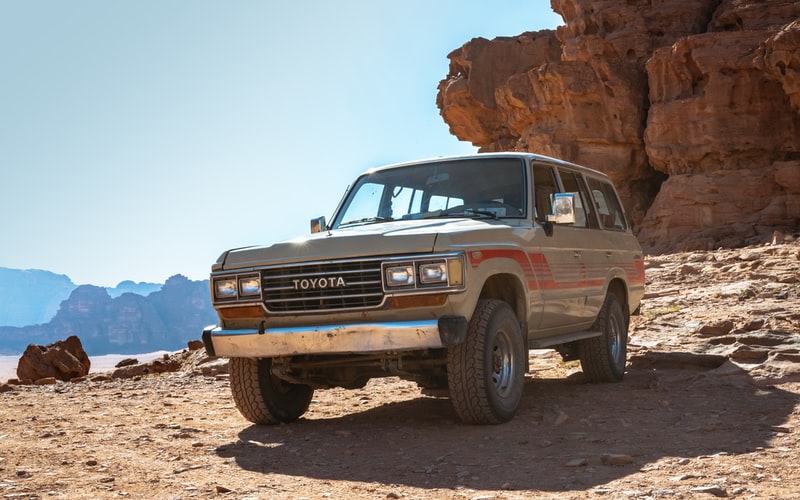 Gasoline (Php 3,000- Php 4,000 for a full tank of gas)
Unless you go on an overlanding trip with a bicycle, your vehicle primarily runs on diesel or gasoline, so it should come as a no-brainer that this would be included in your overlanding trip expenses list. However, how much you spend on gas largely depends on how much gas or diesel your vehicle consumes. In this regard, be sure that you choose your overland vehicle well.
Equipment (Php 22,000-Php 35,000)
The items included in this category include all of your camping gear (tents, camper pots, and pans, etc.) as everything you might need to make your overlanding trip more convenient. While there are ways to cut costs with your camping equipment such as borrowing from your camper friends, it is imperative that you go on an overlanding trip fully prepared with the necessary gear and tools.   
Luxuries (Php 16000- Php 31000)
The last thing you need to account for is the luxuries you indulge in while you are on an overlanding trip. This contains everything from the occasional visit to bars, gifts and souvenirs and entertainment stops which include everything from entrance fees to campsites or other activities that require you to fork up a fee. In essence, these are the things your overlanding trip can do without but you chose to have because you want them.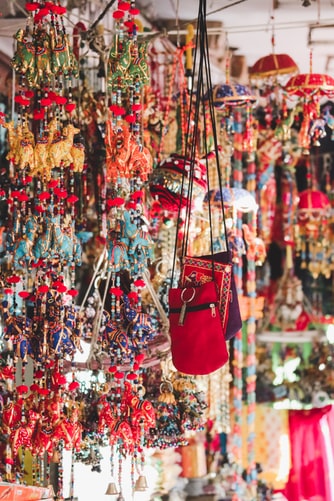 Now that you have an idea of how much a typical overlanding trip would cost, why not plan one of your own to suit your budget and the kind of travel style you want? Keep in mind that overland trips do not necessarily have to be expensive, so long as you travel in a group and share your resources.
 For your overlanding and camping gears, visit https://shop.campinggears.ph