Are you looking for a reliable – probably the best backpacking backpack for your 2023 travels? As a backpacker, you definitely know the hassles involved with using a backpack you initially thought would align with your adventurous spirit.
Don't let an undependable backpack ruin what could've been a seamless backpacking experience. 
Below are your options for the high-performing backpacks this 2023.
The best backpacking backpacks of 2023
Granite Gear Blaze 60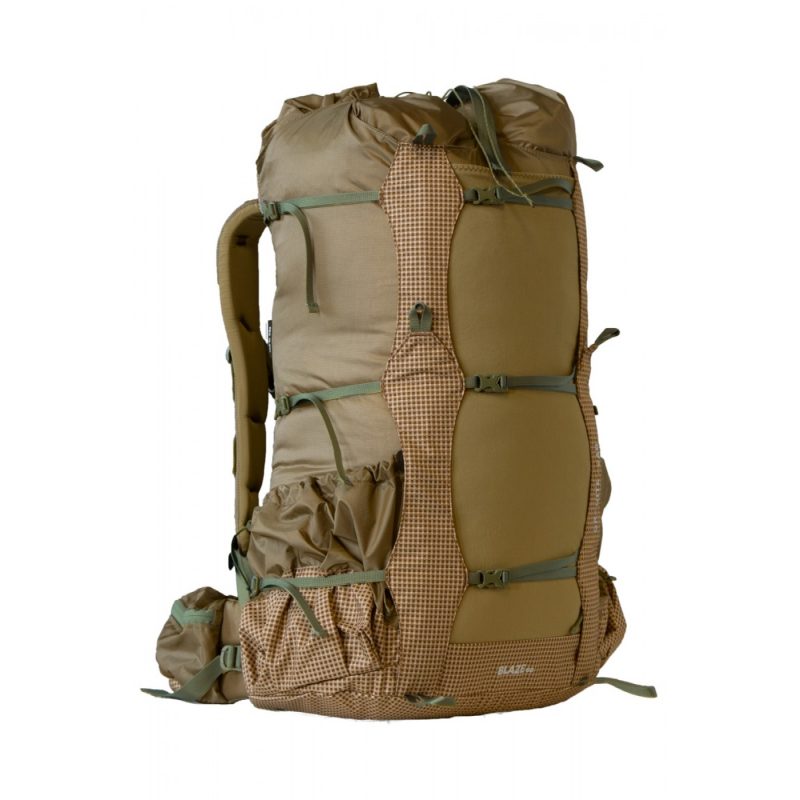 Granite Gear Blaze 60 has an impressive design. But more than how it looks, it is feature-packed, practical, and highly usable. Some of these are the removable top, lengthy access zipper, breathable back panel, stretchy mesh pocket, and spacious hip pockets, although the buckles seemed small for its capacity.
The backpack can support up to 40 pounds of weight. The backpack itself is super lightweight at only three pounds—it is made from light yet durable fabrics. So you can keep the base weight low. The compression straps also allow the users to carry a few more items like gears and food items.
Osprey Atmos 65 AG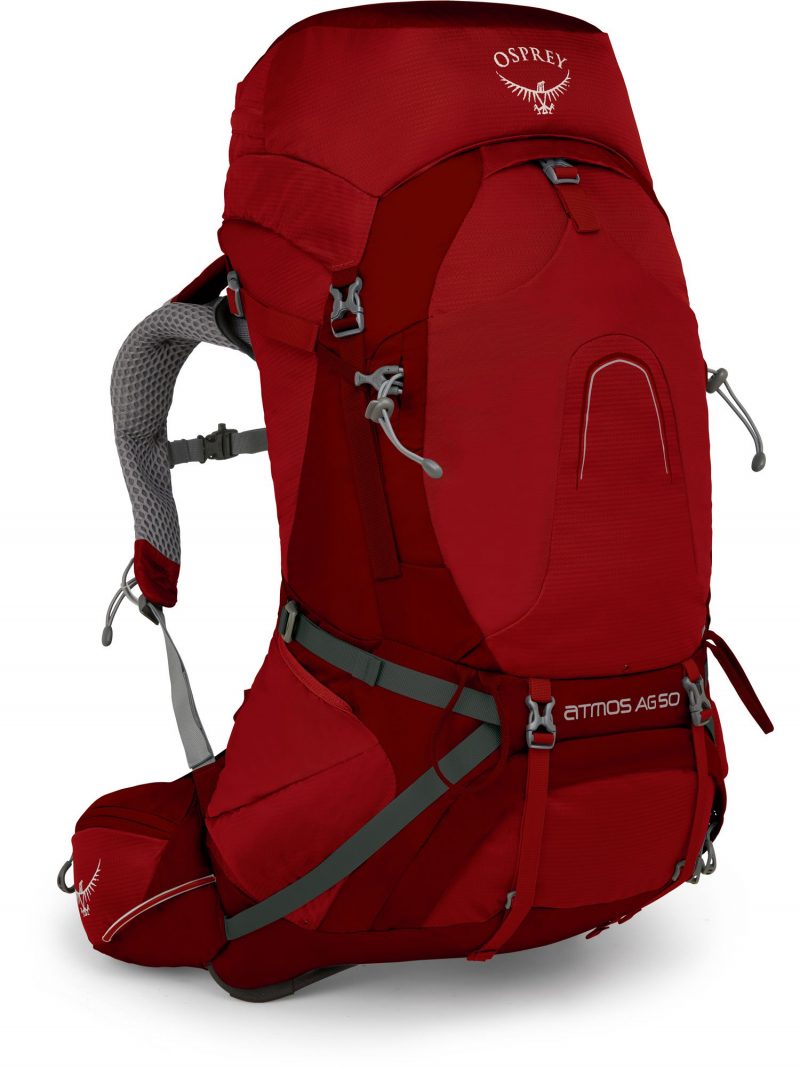 If comfort is your priority, Osprey Atmos 65 AG is the right backpack for you. It still has the superior design including the anti-gravity suspension and back panel ventilation. The suspension spreads the load evenly between the shoulders and hips. And speaking of which, it has tapered shoulder straps made from breathable foam. Efficient adjustability is another factor to love about this backpack. The pockets are spacious enough as well.
Nonetheless, it weighs 4.5 pounds and can only support up to 40 pounds of load. So if you are planning to haul more than this allowable load, consider another backpack on this list.
Ultralight Adventure Equipment Catalyst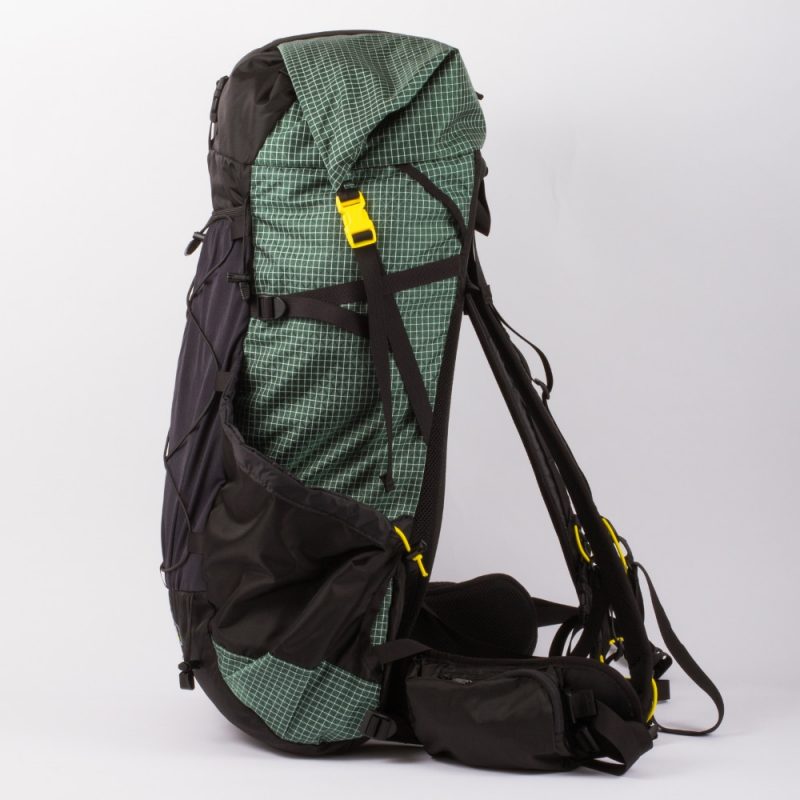 The Ultralight Adventure Equipment Catalyst is perfect for long-distance backpacking adventures. Other than the zippered hip belt pockets and stretchable mesh pockets, it has two bottle pockets where you can easily slip in one-liter bottles on each side. It is capable and comfortable to carry.
While it lacks the breathability of other backpacks, it can carry up to 40 pounds of load. Another great advantage of this backpack is its customizability. Options include embroidering your name and choosing your color combinations.
REI Co-op Flash 55
When prioritizing value for your money, you might as well invest in REI Co-op Flash 55. It has a modular design and Packmod system, which means you may customize the backpack depending on your needs. It does its purpose by moving all outside pockets and straps. Speaking of the stash pockets, it is twice as big and roomy compared to other backpacks of the same size and capacity. There are bottle pockets that do not interfere when the arms are swinging, but close enough to reach them by one hand.
Weighing 2.6 pounds, the backpack can comfortably carry up to 30 pounds of load. If you want to carry beyond this load, you will need additional suspension.
Arc'teryx Bora AR 63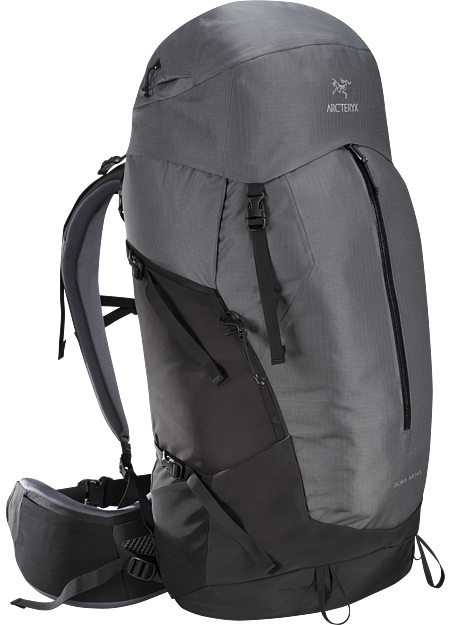 Arc'teryx Bora AR 63 is the best backpack for weather resistance. It has at least four features you don't always find in other backpacks: 1) pivoting waist belt, 2) spacious lid pockets, 3) innovative adjustment system and 4) therapeutic mattress foam on its shoulder straps. As such, these are well-thought-out features that do their job for both comfort and support. All are user-friendly also.
Two drawbacks about this backpack that might hinder you from investing are the hefty price tag ($549) and weight. It borders the heavy range at five pounds, though you may consider its water-resistance feature as a worthy tradeoff. A special fabric was used including at the seams. Watertight zippers were also used.
Osprey Xenith 105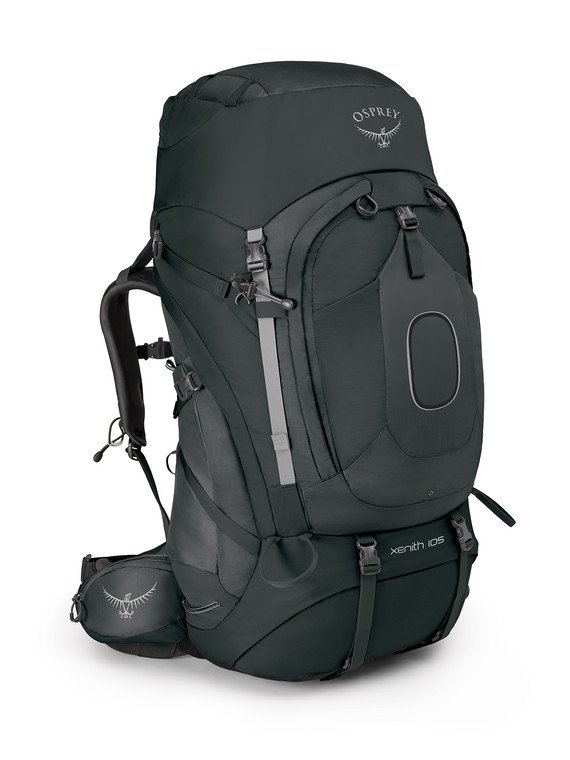 For heavier loads, Osprey Xenith 105 is the right backpack to use. It has robust suspension and excellent padding. The ergonomically designed backpack has several great features such as external twin zippered pockets and stash-in mesh pockets and lid that can be transformed into a day pack.
One issue with this backpack is its weight—it is one of the heaviest out there at 5.4 pounds. It is deep enough to carry up to 80 pounds of load. So it means it is not for beginner backpackers because of the inherent temptation to fill it up and break your back. So no. 
Osprey Volt 60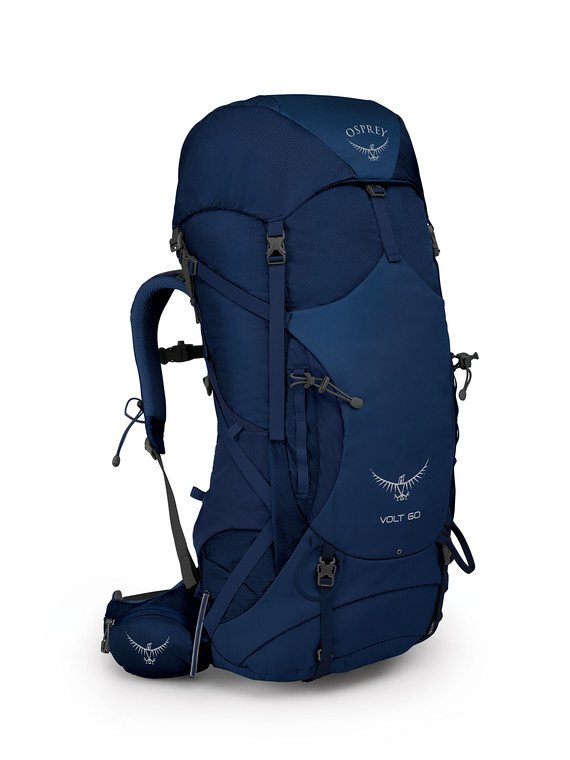 If you are looking for a feature-packed backpack that is $200 or less, then Osprey Volt 60 is the one. It has a simplistic design but full of functional and streamlined features like the zippered lid pockets, water bottle pockets, and beavertail pockets. The backpack has a zippered access point at the bottom where you can stash your sleeping bag.
Its suspension may not be that great but it can carry up to 45 pounds of load. It is perfect for all types of backpackers because of vertical adjustments.
Hyperlite Mountain Gear Southwest 2400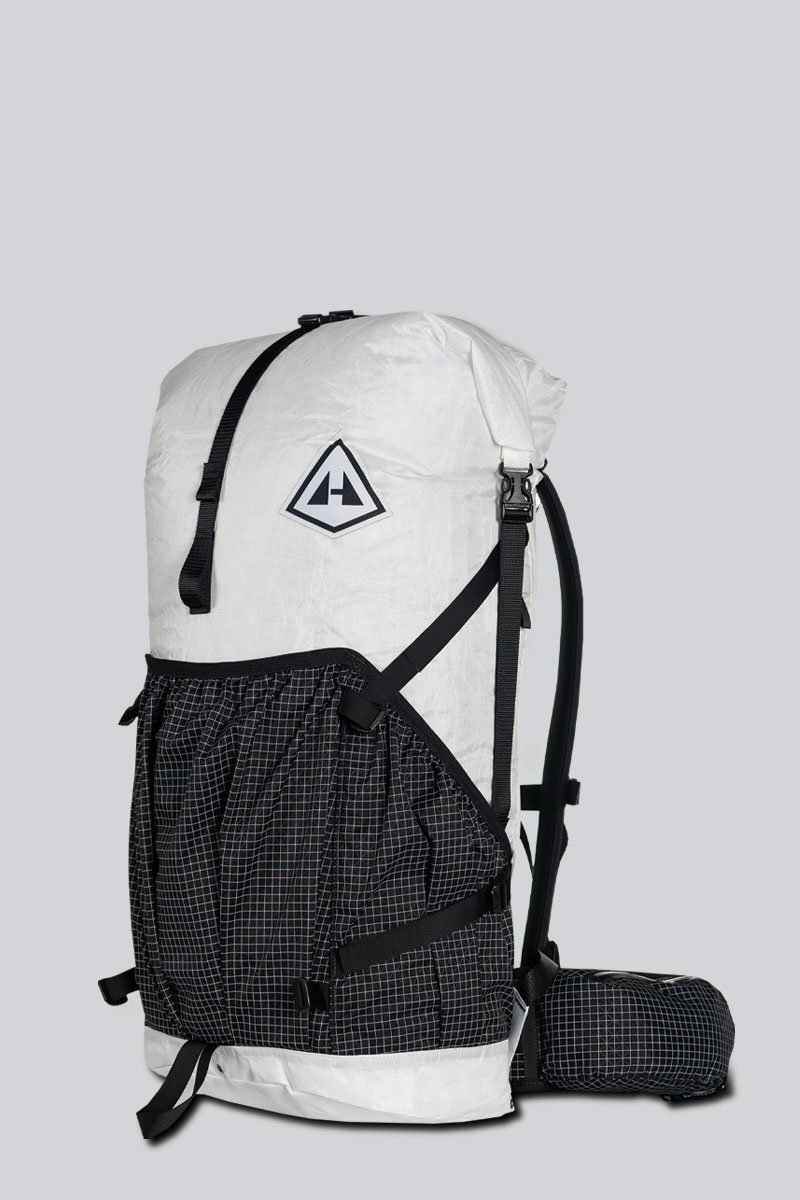 Hyperlite Mountain Gear Southwest 2400 is an ultralight backpack; it's durable and waterproof also. It is made from 100% waterproof Dyneema composite fabric. There are three exterior pockets and a hip belt pocket. The backpack also has removable, contoured removable stays.
One issue could be the price because it belongs to the high-end category. The maximum capacity of this backpack is 40 pounds, and the backpack itself is super light at only two pounds. 
Gossamer Gear Gorilla 40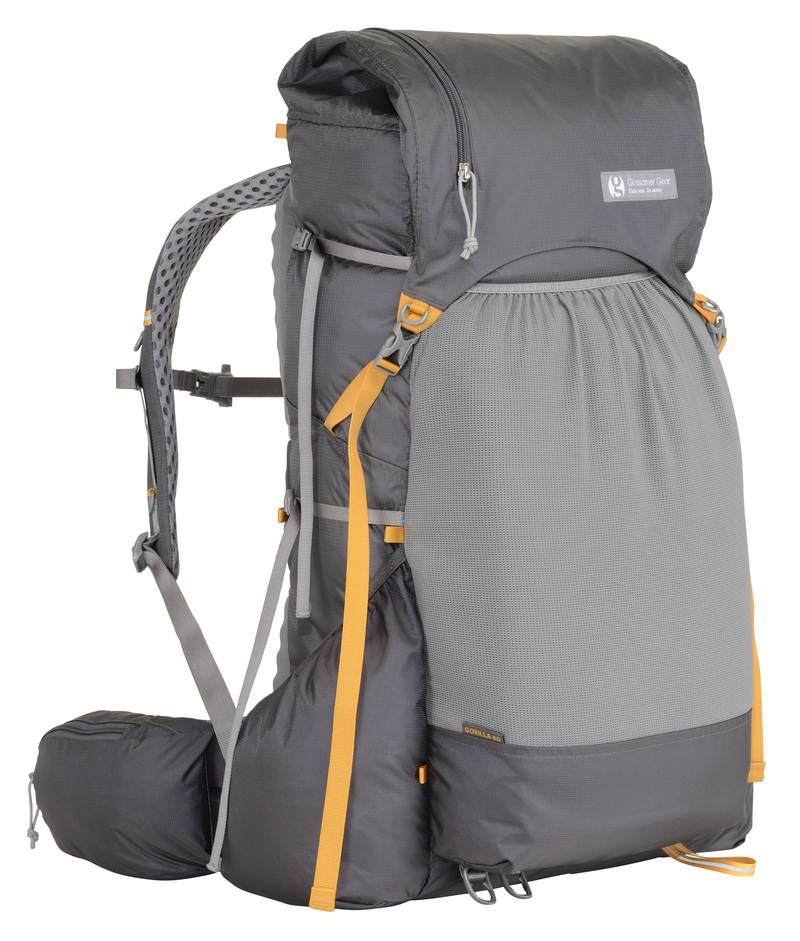 Gossamer Gear Gorilla 40 is dubbed as the most comfortable ultralight backpack, weighing only one pound but can carry a load of up to 35 pounds.
The backpack is well-padded as it utilizes the convenient SitLight Pad. It can be removed and used as a cushy seat. It has a removable hip belt that comes in handy for ultralight trails. One issue about it is the unreliable front mesh pocket. 
ZPacks Arc Blast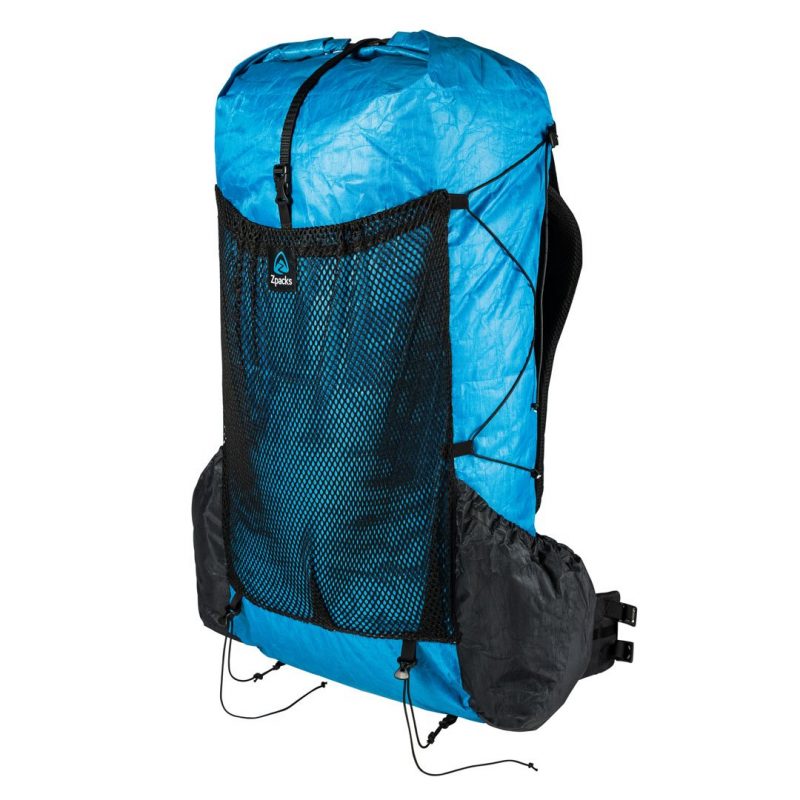 ZPacks Arc Blast is another ultralight option on the list. The difference is that it has excellent back ventilation. Furthermore, it has a unique arching frame creating a mesh back panel. It also features adjustable straps to fit any size. 
It weighs one pound and has a maximum weight capacity of 30 pounds. This one is for beginners who would like to carry 15 pounds or less comfortably. 
Above are your options for the best backpacking backpacks of 2023 at different price points. Bottom-line, more features mean higher prices.