Widely popular in places like South Africa and Australia, overlanding is an intrepid outdoor adventure for camping enthusiasts that is slowly taking the country by storm. While many have regarded it as "glorified car camping", overlanding is actually a self-reliant adventure journey that allows you to see and explore the remote destinations. Unlike any other means of travel, overlanding makes the journey the primary goal.  
It is a form of extended travel that typically takes one to remote destinations. In the journey, one can expect to pass through rivers, difficult trails, and paths culminating in an adrenaline and adventure-filled experience. The term was first coined way back in Australia wherein overlanding was seen as a means to move livestock over long distances.
Today, however, what was once considered a means of livelihood back then has now evolved into a leisurely activity by many and a lifestyle to some. Unfortunately, however, many individuals and outdoor enthusiasts view the Philippines unfit for overlanding adventures–a misconception this article wishes to correct. At a glance, the Philippines is not exactly a country ripe for overland travel. As an archipelago with over 7000 islands, the country might look like the intrepid adventurer's fever dream. However, the country's topography does not really allow you to leverage your overland adventures unless you widely contain your adventures in Luzon. Indeed, domestic overland travel may prove to be challenging considering the country's geography and infrastructure but it is very much doable. With that said, the Philippines is a beautiful country filled with many experiences where you can meet friendly locals, swim in some of the world's best beaches, do some scuba diving and see majestic landscapes and scenery.
In this regard, if you wish to get your feet wet and delve into the world of overlanding, you might want to dip your toes into the lifestyle by experiencing what the country has to offer in terms of overlanding adventures first.
REASONS TO GO OVERLANDING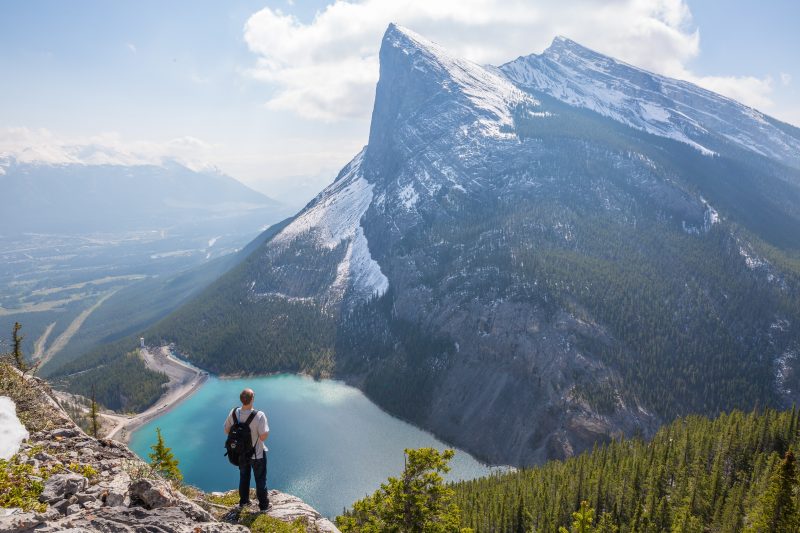 1.) Freedom to explore
There are many ways to travel and overlanding is just one of them. However, unlike overlanding, other traveling methods allow travelers instant gratification to arrive at their intended destination when they step off from a boat or a plane. Overlanding is different in the sense that it is intended primarily for exploring. As said above, overlanding puts much of its emphasis on the journey insomuch that it is considered as the primary goal. With that said, you get to observe a variety of new places rather than being limited to the exploration of just one location due to considerations, limitations, and constraints that would impinge on your desire to explore. With an overlanding vehicle, you have the freedom to explore when and where you want.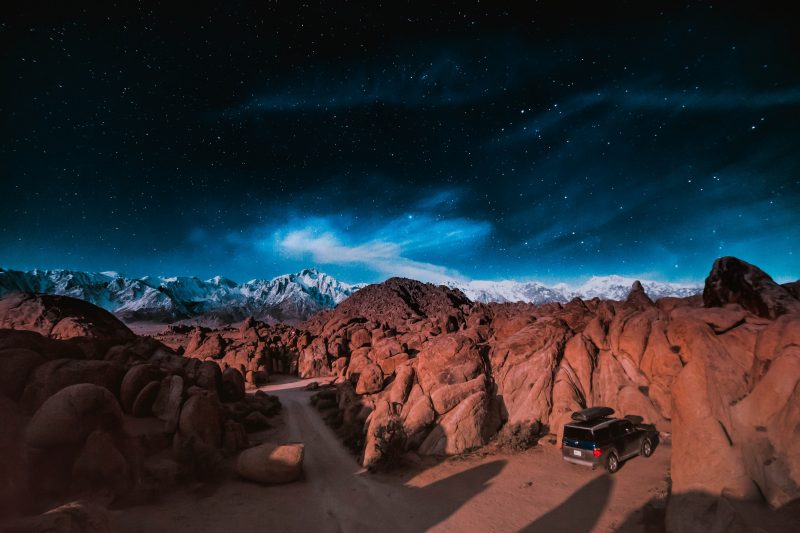 2.) Slow travel
Conventional modes of travel have always been the go-to for many travelers as it allows for a more straightforward and convenient experience. However, a 2-week country-hopping jaunt typically means shortened and rather hurried visits. Overlanding, on the other hand, allows you to experience "slow travel", an experience that allows you an unhurried examination of the place. In lieu of simply hopping off from one spot to the next, you are limited to the distance you can traverse by speed limits, personal needs, and fuel levels. For many, overlanding might bog down the travel experience but the frequent stops you take provide for more unique adventures, educational encounters with locals, and an up-close view of the place's terrain and topography.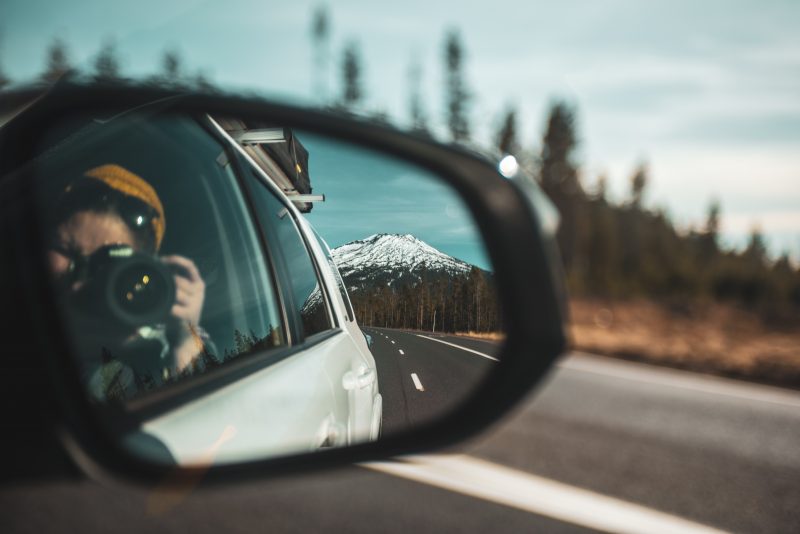 3.) Increased number of experience
Taking a plane and flying to a destination is an excellent option if you wish to simply just get to your destination. However, getting from point A to point B through commercial flying makes you miss out on a lot of experiences that you would otherwise have had if you had driven through it. Overlanding allows you the opportunity of becoming intimately acquainted not only with the place itself, but the land, people, food, and culture that you would have otherwise missed out on had you flew through the air over it.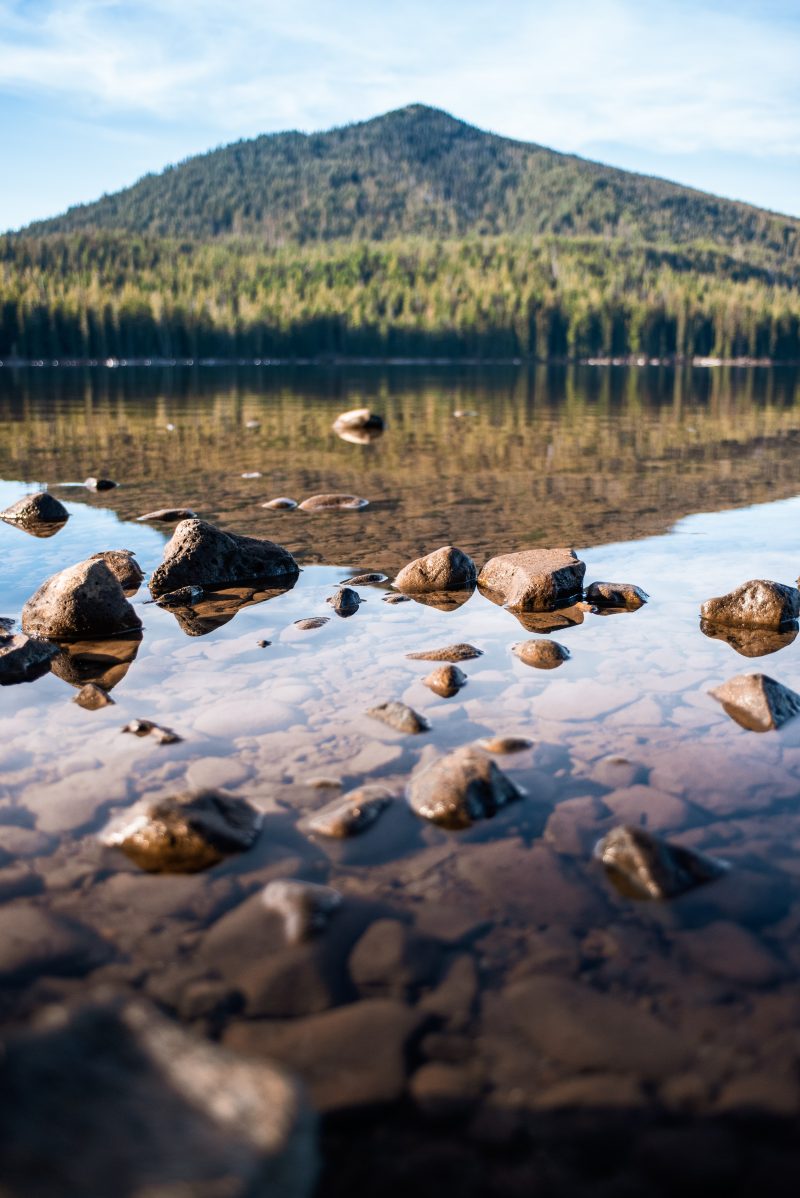 4.) Brings you closer to nature
One of the unique aspects of overland travel is that it allows you to be intimate with nature. Overlanding travel compels travelers to camp–particularly during the days wherein no hotels or lodges are nearby. Camping may not be most traveler's favorite way to spend the night, but it allows you to be closer to nature. In a modern world wherein people are largely disconnected owing to our fixation on technology, making a connection with nature can be incredibly rewarding. More importantly, you get to reconnect with your humanity–something that does not happen quite often in conventional travel. Overlanding travel allows you to explore nature's playground and discover just how multifaceted nature truly is.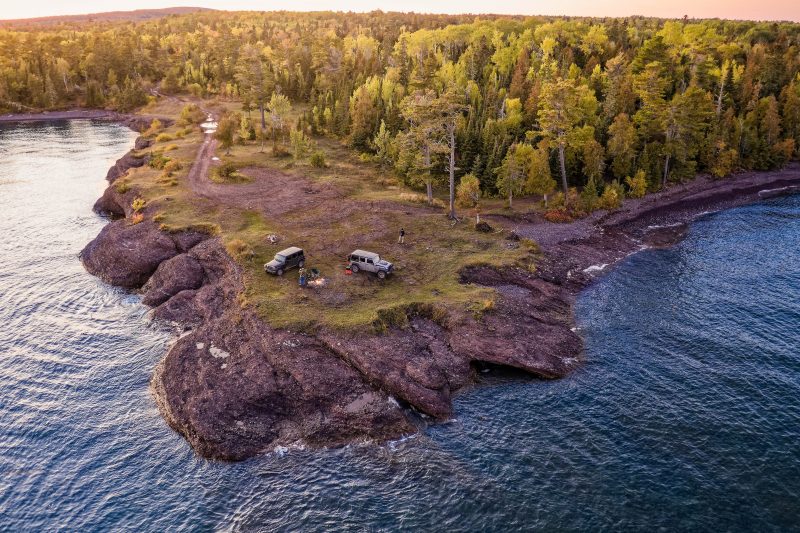 5.) Cut costs and extend the journey
Overland travel largely means carrying your accommodations on your back. In this regard, it is customary to travel with a pop-up tent, an RV, or a trailer. With everything you need with you, overland travel allows you to travel for cheaper than you might have had you done it conventionally. Sure, the gear might cost you quite a bit upfront but after that, you are essentially sleeping for free. More importantly, you no longer have to pay for hotel rooms and your meals as you would be preparing your own meals as well. Apart from the initial cost of the gear, expenses on overlanding would largely fall on fuel, travel, or toll fees, or any luxuries you might allow yourself during the trip. With lower travel costs, you can stay longer, see more places, and enjoy the trip better.
THREE INDISPENSABLE TIPS TO GET INTO OVERLANDING
1.) Plan out and organize your gear ahead of time
If you intend to overland, know that you will largely be living out of your vehicle. With that said, you need some packing and organizational skills. Before setting out, give yourself enough time to plan out how you would like to organize your vehicle. Ideally, you should have a checklist and if you wish, you can start labeling and stacking your boxes. Just make sure to keep it, neat, tidy, and organized while you are out on an adventure.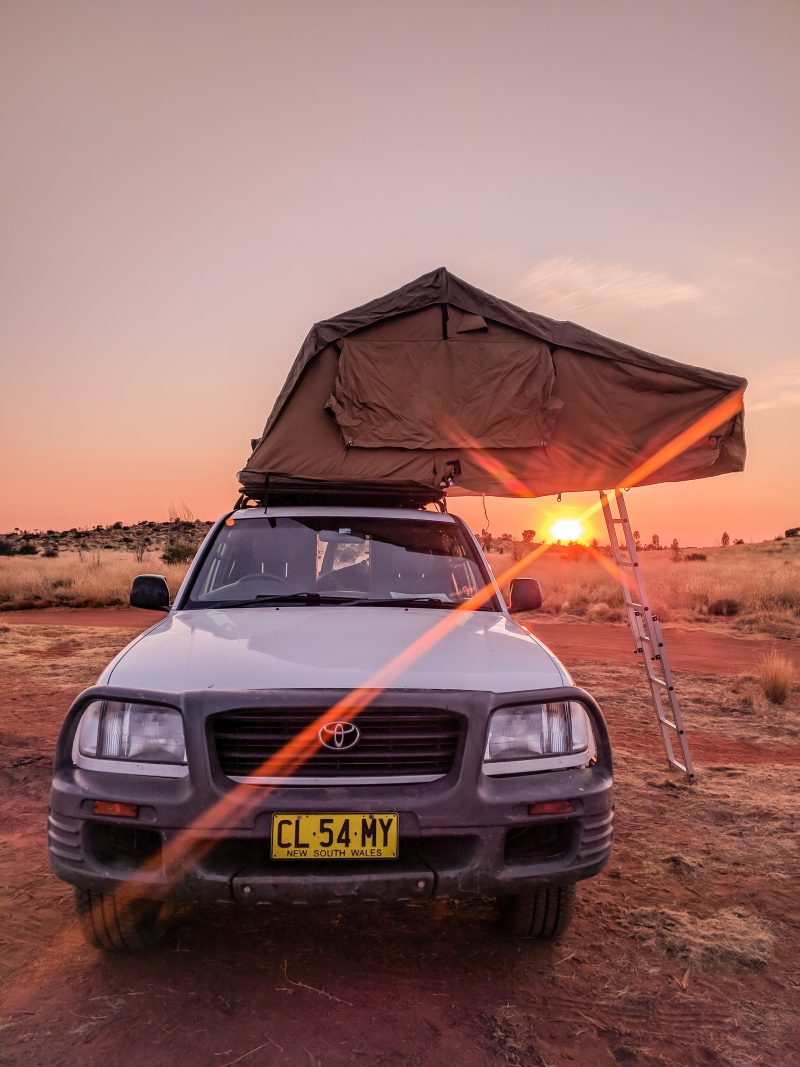 2.) Be sure that you love the open road and car camping
Overlanding means spending most of your days driving and camping but the majority of the time, it is spent driving. In this regard, you need to ensure that you truly love driving out in the open road as well as experiencing the sweet freedom of nature and limited cell service.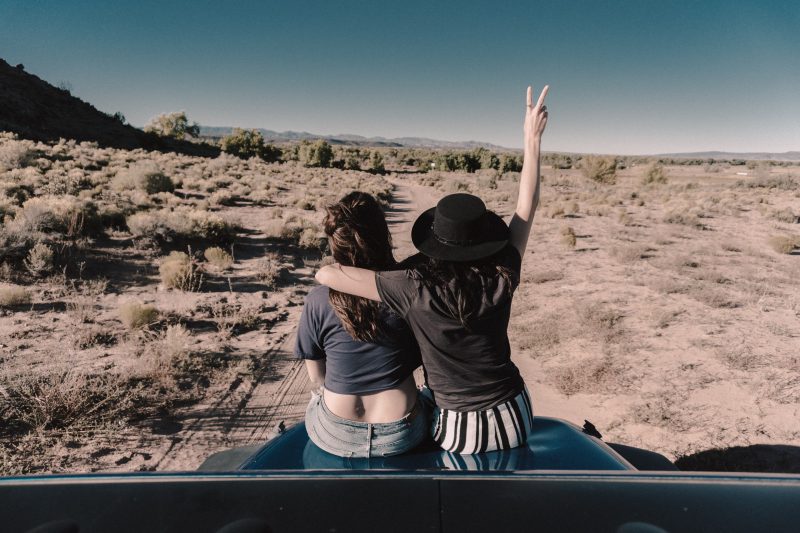 3.) Have a good and trustworthy travel buddy
Overlanding alone might sound like an epic soul-searching adventure but it is not really recommended–especially for beginners. The open road is not always epic vistas and sunshine. There are inevitable times wherein it can get stressful. You can get lost, have a flat tire, and may not see the sun for days. On occasions like this, it is paramount to have company to ensure that the mood can be brightened. With that said, it is imperative to have a travel buddy who you can share the journey with and preferably someone who can take the wheel as well.   
OFF-ROAD TRAILS IN THE PHILIPPINES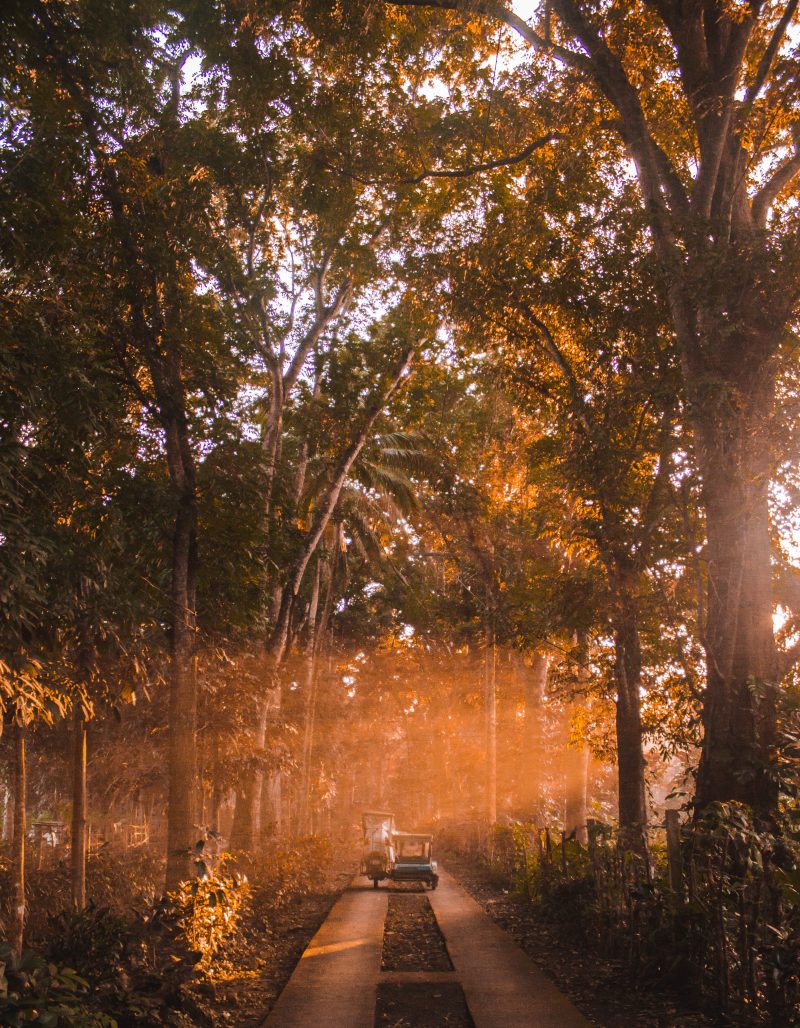 If you wish to try your hand on overlanding, you can get your feet wet and prime yourself for the open road with the trails below:
a.) LUZON- Sacobia River (Pampanga Province)
Just a couple hours away from Metro Manila, Pampanga has a prime spot for off-roading. On the river beds of the Sacobia River, there are off-road trails where you can take and test your 4×4 power and capability. Considering the area's proximity to Mount Pinatubo, one of the most interesting things about this trail is that the area is coated in lahar; a mixture of hot or cold water and volcanic rock fragments. Bear in mind that you need to be extra careful though as the consistency of lahar is akin to that of wet cement.
b.) VISAYAS- Danasan Eco Adventure Park, Danao City
Make your visit to the Visayas more enjoyable by going for a drive to Danasan Eco Adventure Park. Ideal for beginners, the 50km journey from Cebu to Danasan features a variety of terrains where you will likely meet some stretches of nicely paved roads, stretches of cracked pavements, and some where there is no road at all. With these sudden changes, keep an eye out and adjust your speed accordingly.
c.) MINDANAO- Camp Sabros, Digos City
Regarded as one of Davao region's popular hotspots, Camp Sabros is an excellent place to spend the weekend in. With a myriad of activities such as ziplines, cable car rides, and more, most visitors would opt to stay the night to get the full experience. Between the base of the camp and the main entrance, however, is a steep kilometer stretch of dirt road. Visitors have the option of either trekking up on the hill or testing their vehicle's mettle by making the climb behind the wheel.
If you have a unique thirst for adventure, overlanding might just be the kind of thrill you are looking for. With the right kind of vehicle and mindset, you can satiate your desire for having a new and exhilarating adventure with overlanding where your journey is just as much thrill as your destination is.