"To be whole. To be complete. Wildness reminds us what it means to be human, what we are connected to rather than what we are separate from" -Terry Tempest Williams.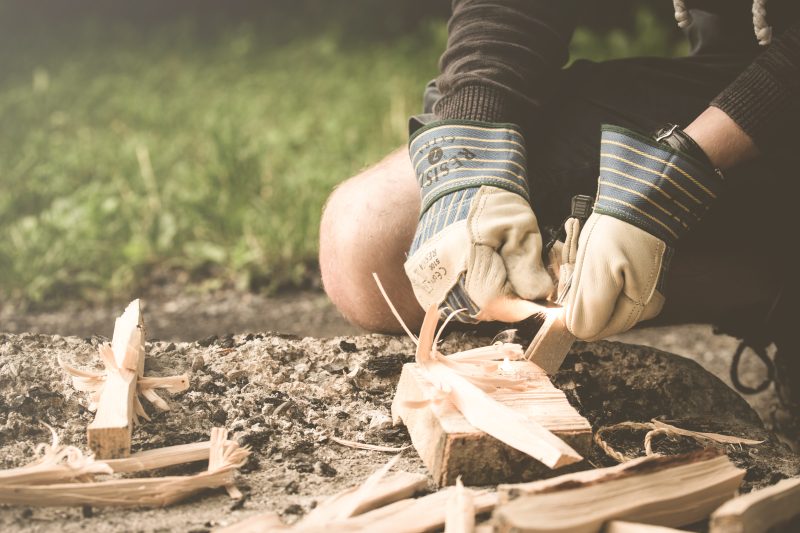 It has been said that a bad day camping is still infinitely better than a good day working. 
The sentiment stems from the fact that when we go out to camp, we connect with nature and disconnect from everything that distracts us in this world. All that said, this means that camping is a unique opportunity that compels us to unplug from technology while simultaneously appreciating nature's bounty. Camping is about having fun, relaxing, and basically taking in the great outdoors. However, while camping is an avenue for relaxation and enjoyment, it requires a few basic skills to ensure you can enjoy the full experience. If you do not wish to end up stressed, you need to learn a few vital skills that will make camping even more enjoyable. 
After all, there is nothing more frustrating and disappointing to watch than someone trying and failing to start a fire or, worse, failing to set up their tent after multiple tries. So, if you wish to camp anytime soon, be mindful of the valuable skills below that will make your time outdoors a breeze. 
a.) Planning and Packing 
You do not simply decide to go camping without having a basic plan of where you are going and what you are going to do. Similarly, you do not leave for camp without having a few basic things with you. Camp novices often think packing for camp only requires you to have a sturdy tent, a good sleeping bag, and food items, and you will be set. However, if you wish to have a comfortable time camping, what you pack goes beyond just the essentials—and you need to be strategic about it. All that considered, take time to develop essential planning and packing skills. 
Research campgrounds and look for an ideal spot. You will also need to have a camping list to ensure that you have packed everything you need. As you develop and refine these skills, you will be able to plan for a camping trip in just a few minutes and have your camping vehicle packed and ready to go in no time. 
b.) Setting up a Shelter 
With tents such as Kovea Triple Dome Tent getting more advanced by the day, setting up a camping shelter has become a lost skill. Now that you have a tent that is relatively easy to set up and take down, there is no need for you to actually build a shelter. Unfortunately, even setting up a tent has become a pretty fruitless endeavor for many beginner campers. Keep in mind that setting up shelter goes beyond just setting up your tent. You need to ensure that you are not too far from potable water or too close to the outhouses. You might not want to be under a shade, but being under the trees during a hot afternoon summer will bode you well. Indeed, it takes skill to find a good spot for your tent. Following directions is just the tip of the iceberg, as you will also need to ensure that your tent lines are tight and tied with good knots. 
c.) Fire Starting 
With the convenience of modern lighters and torches nowadays, starting fires has become a lost skill to many. As a camper, it is imperative that you can start a fire with just one match and a fire starter. It is even better if you can do it with flint and steel. Keep in mind that when it comes to starting a fire, you need to understand how to build it without smothering it. Most novice campers throw a bunch of wood in a fire pit, light a match and think it will start burning quickly. However, fires do not easily start as you need to build them with tender kindling before moving branches and logs. 
d.) Cook Food 
Many would argue that cooking is a basic life skill that all of us should possess in order to survive. However, the world has granted us many conveniences such as fast food, Grab Food, and Foodpanda, leaving some of us bereft of basic cooking knowledge. While there are convenient options for camp meals, eating a hearty and satisfying meal after a grueling day and setting up camp is still the better option. All that considered, learn to pick up a knife and learn a cooking skill. 
e.) Basic First Aid 
Like cooking, basic first aid is not just a camping skill but a life skill. So apart from knowing what to keep in a camping first aid kit, you also need to understand and learn how to use all of it. 
When you are out in the wilderness, medical help is not as accessible and may take some time to get to. As you are further away, you need to be able to treat and take care of any injuries well enough until you can get professional help.