Do you know what primitive camping is? Have you experienced primitive camping? If yes, then you know how to survive primitive camping.
If not, read on. This can guide you in deciding whether primitive camping is for you or not.
Primitive camping defined
Primitive camping, which is also called basic camping, is a camping style minus the comforts of everyday living such as electricity, flushable toilets, running water, cellphone reception.
In some countries, it is also known as backcountry camping.
Primitive camping does not necessarily mean going off the grid. There are remote campsites offering this as a service. 
Anyhow, here in the Philippines, there are certainly several sites suitable for primitive camping.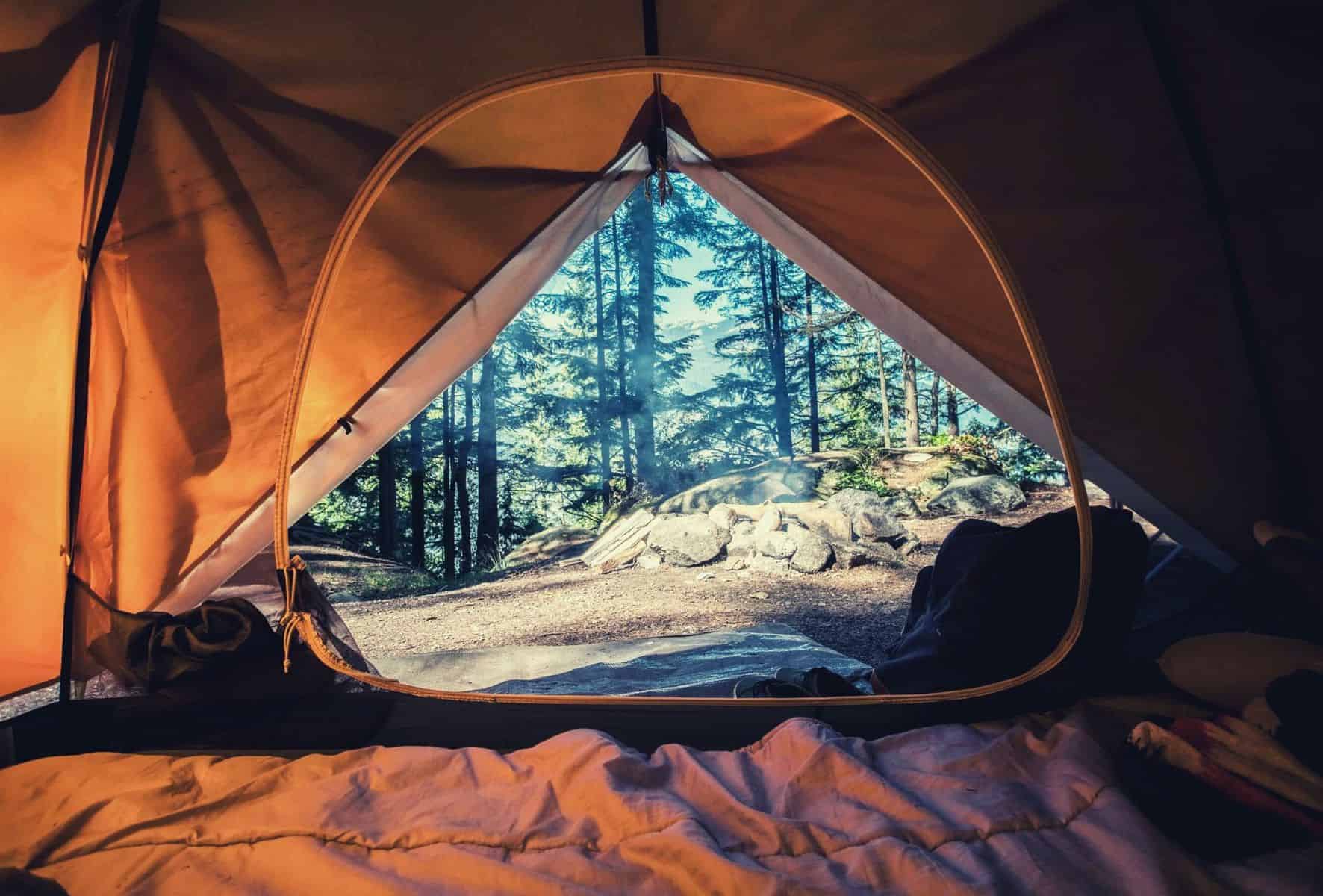 Pros and cons of primitive camping
Furthermore, there are several pros and cons to doing primitive camping.
Pros

Freedom to choose the destination
This is important because you get to choose where to camp, when and how. 
Freedom from common distractions
There would be no crowded sites, noisy neighboring campers, and limited space for spreading out.
Not all people are keen on camping primitive-style. 
Explore areas with better views
You can definitely enjoy the surroundings on a different level.
When you think of food, water, and shelter, you are actually foregoing luxuries. But it doesn't mean you will deprive yourself.
There's less overall comfort because you won't be sleeping on a cozy bed, for instance.
However, this could be a nice break that you yearn for from your hectic urban or monotonous life.
Need to have fairly sufficient camping skills
Primitive camping may seem like a refreshing proposition. However, you need to plan things ahead including sufficient skills.
For instance, you may want to attend bushcraft lessons first before you embark on primitive camping. Bushcraft skills include hunting, fishing, fire starting, water sourcing, foraging, building a shelter, navigating natural means, and using tools like knives.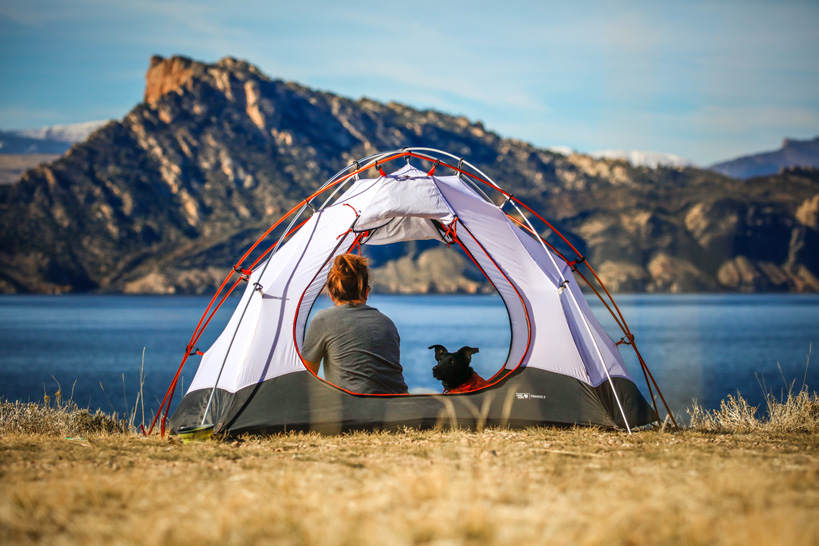 Reasons why you must do primitive camping
For the right person with the right skills and reasons, primitive camping would have extreme benefits. Below are the other reasons why you should consider camping primitively.
It is both a challenge and an adventure
Searching for the right campground and its surroundings alone is an adventure. Definitely, you need to ensure that you bring all the supplies and other essentials for the ultimate primitive camping experience.
Then, because of the limited facilities available, it will challenge you. You need to go out of your comfort zone and explore. 
As such, self-reliance and independence are two life skills you need. 
Primitive camping is appealing because campers get to enjoy the peace and quietness of the place. Since there are fewer distractions, you can really relax into nature. 
Primitive campgrounds are not as crowded as other grounds or sites. In some instances, you'll have the entire campsite by yourself.
You will experience nature
You can think of primitive camping as the simplified way to interact with nature minus all the fuss.
In fact, this camping style brings an unparalleled feeling of nature. You may go anywhere so you can have better views of nature.
Unless reservations and permits are required on the destination where you will camp, primitive camping is free.
Some would say that camping is never free with all the things that you need to bring. Nonetheless, primitive camping is definitely cheaper compared with other camping styles. 
Things you'll need
You need to strategize and organize your stuff based on your needs. Avoid overpacking, though, because it defeats the purpose of primitive camping.
Always check your packing checklist before heading out.
You want to bring the basic camping supplies including tent, sleeping bag, headlamp, camp stove. Of course, you will need food and water. 
When choosing a tent, weight matters. It's because you are bringing with you all the things you will need while primitive camping. 
Good thing, camping tents come in various sizes, prices, and quality. 
A sleeping bag must not be skipped. And if you want cushioning, you need to bring a sleeping pad or lightweight cot. 
If you value a good night's sleep at the camp, it is best to bring a real pillow or an actual camping pillow. There are inflatable pillow options so you can save from space.
Some campers are good with wadding up some clothes to use as a pillow. But if this brings discomfort, you might as well bring one.
Headlamp or any light source
A headlamp is one of the most efficient tools you can use. 
Bring something durable, lasting for up to at least 36 hours on a low setting. A power bank is optional. Or, you can bring a solar-powered flashlight or headlamp.
You may also bring a flashlight.
A camp stove is one of the most important things to bring on a camping trip. Always think of how you can build a fire and cook your food as well as the necessary cookware and cooking equipment. 
You may bring waterproof matches too, just so you are prepared for worst case scenarios.
Your goal is to minimize and keep things simple. Remember that you are doing a primitive camp—so bring things you think you'll need. 
The skills noted above are also critical to make this camping a success.
Drinkable water is a necessity, so you want to make sure that you have enough supply of water to get you through the days.
However, water is not just for drinking, but also for cooking, showering, brushing your teeth, and so on. 
So bring enough water.
It is wise to bring simple, no-frills food to the campground like add-water-and-eat meals or freeze-dried meals. 
If you are staying for the night, it is also advisable to bring cooked meals that you can reheat when you get hungry.
If you plan on fishing, you must have something to eat more so when the planned catch did not pan out the way you expect.
This, of course, will depend on your needs. For instance, you may bring a good book to read or a deck of cards to play with.
An extra layer of clothes is also important. The campground can get cold at night, and you want to have warm enough clothes. Socks too. Bring a rain jacket also, just in case.
Another essential is the first aid kid. Regardless of what camping style you're doing, this is one thing you cannot do without.
Bring sunscreen, toilet paper, pocket knife, and a map of the area as well.
Things to know
You won't have running water
If there's any, it will be limited to a faucet.
Your other choices are spring, creek, or stream. However, you can never trust the potability of the water from these sources.
So bring with you a water purifying system such as filters or tablets.
Water is also heavy to carry. However, you must have at least three liters of water for drinking. The rest of your water needs you can get from nearby sources.
With this, it pays to research the availability of water sources.
You will need some fire-starting skills
Not just for cooking, but also as a source of heat.
Your usual campsite has fire pits. There aren't any at the primitive campsite. 
Before starting a fire, though, check if fires are allowed before you start looking for driftwoods.
If worse gets worst, you might as well bring firewood. 
You will live without a power source
In primitive camping, you only have the sun as your only source of power.
It is allowed to bring solar panels attachable to your backpack so you can collect the sun's energy while going to the site.
You can use this to charge your devices like the headlamp and flashlight. But since there's no cell services in range, charging your phone isn't necessary.
You will want a 4×4 vehicle
Since there are no cell services, you want something fast to transport you from point to point in case you get stuck. 
Roads are not always paved, which is understandable why you would want a 4×4 vehicle. Then again, if you'll bring a car, it is no longer primitive camping.
You will have limited bathroom access if there's any
This is the reason why you need to bring loads of toilet paper. 
You can bury your waste, however. There are several ways to do so; all you need to do is learn them before you head out to camp.
If you are considering this, bring a baggie and a trowel for digging. Remember to dig at least 180 meters away from the campsite or water source. And dig up to 8 inches deep. Fill the hole in when you're done.
Your choice of primitive campsite matters

The flatter the site, the better
If you cannot find any flat area and an incline is the only available option, position your tent. Make sure that your head rests on the higher ground when lying down.
Overgrown vegetation is a lot of work
You need to clear the area of any sharp rocks, branches, and other debris that may pierce through your tent. Overgrown vegetation is another thing to steer clear of. Remove sturdy vines and short shrubs.
The water level could rise overnight 
If camping near a lake, creek, or stream, know that water level could rise. Your best option is to pitch the tent at least 150 feet away from the banks.
Leave no trace
When doing primitive camping, it is important that you leave the campsite in the same state that you found it. Preserving the land is your responsibility as a camper.
Stash your trash and take your garbage with you, for instance.
Don't cut any trees or even branches.
All campers must take this responsibility seriously so others can enjoy the great outdoors too.
Conclusion
Today, we see dramatic expansions to the traditional camping styles, and yet basic or primitive camping has not lost its appeal.
The question now is: Is primitive camping for you?