How did you come up with the idea of adventure outfitters? 
The idea of actually making a business out of the whole lifestyle that we were enjoying just hit my partner and I in the head when we realized that there are certain gear or equipment that is not available in our market but would definitely make camping easier and more enjoyable. I guess you could say that this was all born from the love of this whole lifestyle and the thought of what could make it better! I am proud to say that we are truly passionate about what we do.
How can adventure outfitters help prospective campers with Overlanding expeditions in mind? 
ADV Outfitters PH was born out of our passion for the lifestyle and not just for the passion of making money. With that said, we help everyone that we can when it comes to the topic of adventure, camping, and the outdoors. Yes, we are a retail company selling products that we hope you will buy but not just because we earn from each sale but because we know that each product will definitely make your outdoor experience better! Products aside, when anyone has any queries or questions, we still do answer them and try our best to end the conversation imparting knowledge about the outdoors and at best, ending the conversation with a new friend! We are people who enjoy the company of others so if you want a friend or have any questions, shoot us a message!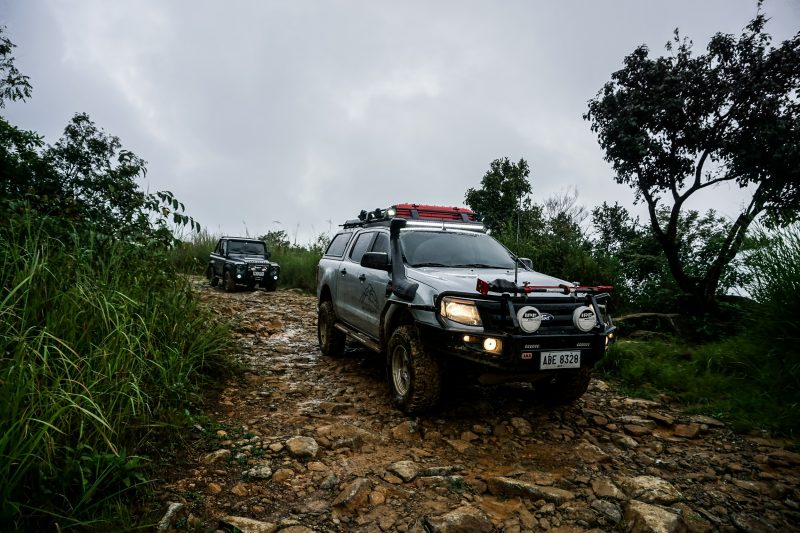 What got you into camping/Overlanding?
I have actually been going off-roading since I bought my truck which was 2015 but never liked camping because of this one incident that made me hate it only to realize years after that the reason I didn't enjoy was that I didn't do it the proper way. I was barely prepared and literally just had a small tent with no mattress or sleeping bag and a cooler filled with just beers and ice. So one would imagine that that would be enough for a good time but I was wrong. LOL! I ended up with an aching back, hungry, and dehydrated. Fast forward to a few years later and I saw this YouTube series by Expedition Overland and only then did I realize that how I went camping in the past would really not be enjoyable. Now I camp with a full-sized tent, sleep on a queen-sized mattress, eat freshly cooked food, have beers below zero in the freezer, and of course have gallons of water for me to hydrate. Haha! And now I believe that anyone who would camp this way would definitely fall in love with this lifestyle.
How often do you go on camping and Overlanding expeditions? 
I am fortunate enough to say that I am able to go on quick camp trips about two or three times a month, sometimes even more. Hehe. I guess I'm lucky that my passion for the outdoors has found a way to turn itself into a living. But as for the major Overlanding expeditions, that happens about twice a year as it takes a lot of time as well as planning.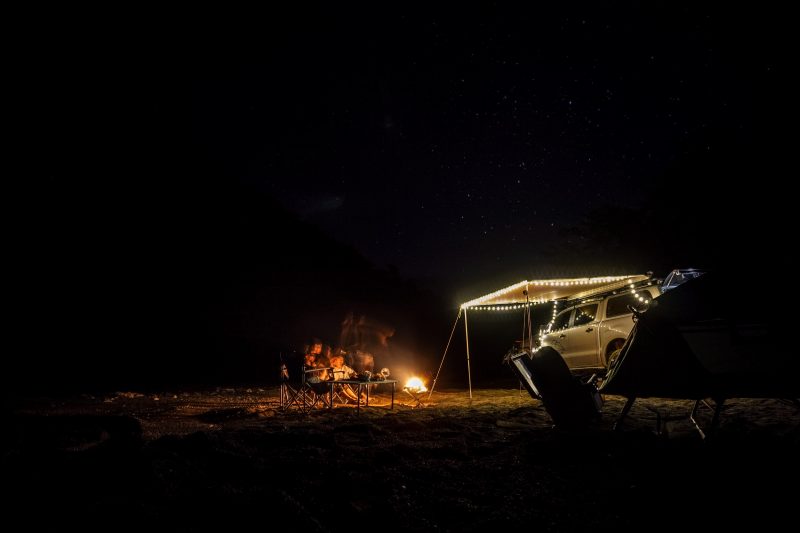 What is your favorite aspect of camping and Overlanding?
My favorite thing about this whole lifestyle is the fact that when I'm outdoors, I feel happy. I guess living in the city since forever with all the stresses will really get to anyone so I believe that it is important for people to disconnect and just enjoy the beauty of nature.
What camping tool or equipment do you find most useful? 
I'd like to say my freezer because I have never enjoyed a beer below zero as much as I do now. Haha! But in all honesty, I do think that the most important camping equipment for anyone who wants to go outdoors is a proper tent. You don't even need a big fancy tent. You just need a tent that works well and will keep you separated from the elements. But if you have the money for the bells and whistles, why not?!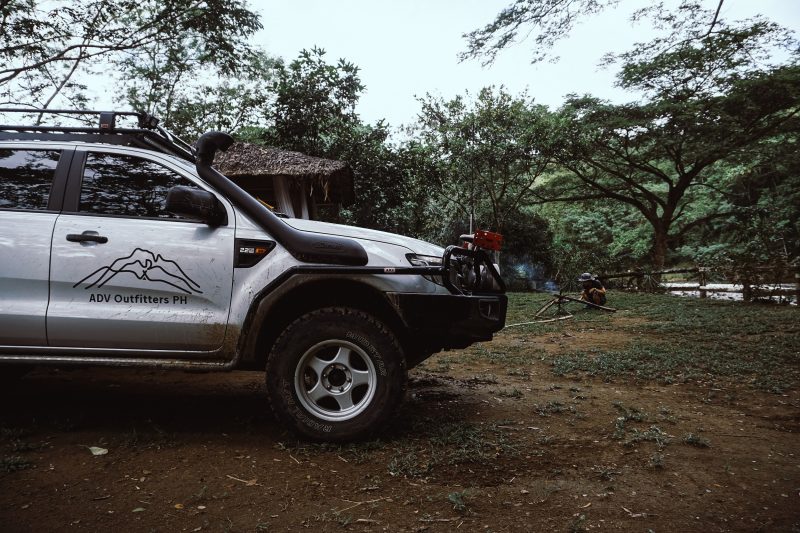 Where do you find yourself camping often?
More often than not, I somehow always find myself in the Tanay, Rizal area. For me, the campsites in this area have the perfect combination of lush mountains and clean rivers that is definitely inviting for a nice dip! And it is also close enough to the city that the drive is not too long but also far enough that light pollution is practically nonexistent exposing what would seem to be the perfect backdrop of scattered stars which one could simply stare at for hours! And for the people who are interested in seeing a beautiful sky filled with stars, I highly recommend a trip to WK Forest Reserve and Campsite. You will not regret it!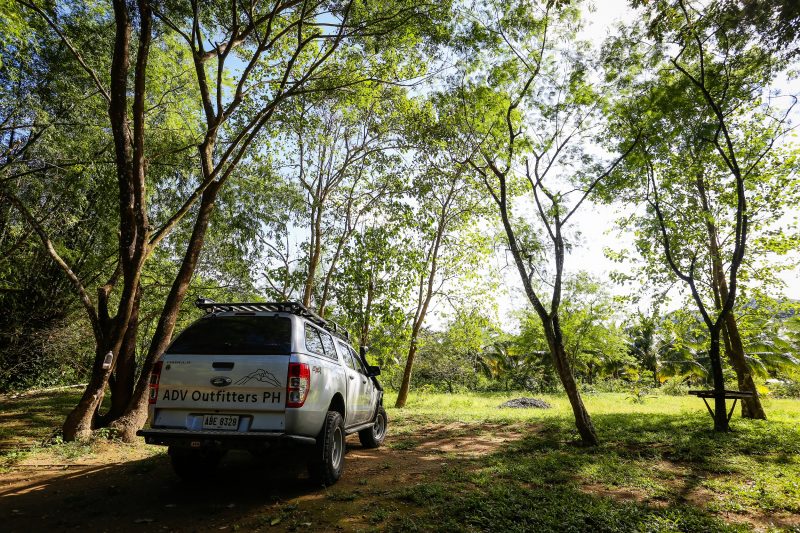 What is your advice for future campers/overlanders? 
The entrepreneur in me would like to tell people that one must equip themselves with the right gear for the outdoors which could be conveniently purchased from ADV Outfitters PH, but in all honesty, just go out and enjoy the outdoors. You don't need the fanciest equipment available today, you just need equipment that would work for you and make your trip comfortable. What is really important is that you are out there, enjoying yourselves with people that make the experience unforgettable. Be it friends, family, or maybe even people you just met. Just go out and enjoy what nature has abundantly offered to us. That aside, we do have a line of products which you could choose from to make everything I had just said more enjoyable for anyone. Haha! Like we always say, we don't just sell any products, we sell products we personally use and believe in!
For your camping needs and essentials, you may visit https://shop.campinggears.ph/