What got you into camping and Overlanding? 
As a child, my family was really into the outdoors 9my parents, uncles and cousins) Going on road trips, hiking, trekking, exploring places, and camping are regular activities my family and I participated in. My parents introduced us to the adventurous lifestyle, where if everything goes as planned then it is not considered as an adventure. My love for Overlanding stemmed from my penchant for the outdoors. Our family loves motorsports and cars. My dad is an adventure motorcycle rider while my mom used to hit the streets and participate in street races and long-distance sprints. From there, our Overlanding lifestyle was born. Back in the 80s and 90s–before the word Overlanding was even thought of–my family and I used to travel from town to town and camp when we can. Alternatively, we would stay in hotels or inns for the night depending on what is available, but our long weekends and holidays mainly consisted of being out on the road and exploring our adventurous side.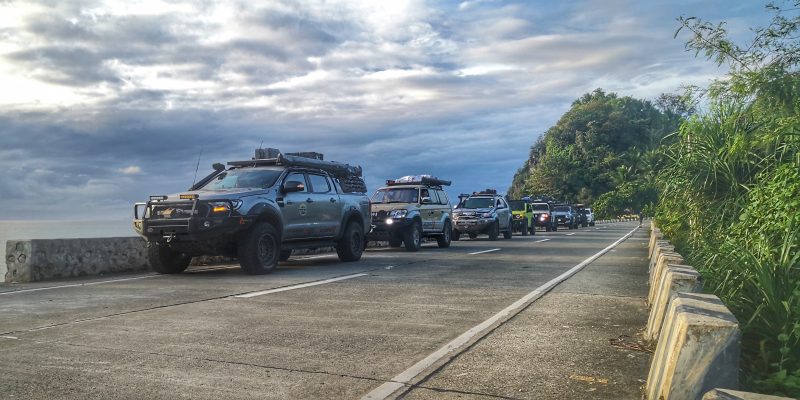 How did your interest in Overlanding develop insomuch that you put up a store that specialized in Overlanding equipment? 
To continue our adventurous travels and excursions, my family and I usually travel in convoys of 6 to 8 4X4 camper vans. Incidentally, all of us are into cars. Our main goal is to research and improve our vehicles and equipment so as to make our deployment and pack up easier and convenient. Friends had been curious about our lifestyle and had been interested in joining us insomuch that they asked me to fashion them a 4X4 so that they can accompany us. From there, they referred me to their friends who then referred me to their friends and so on. This is basically how our store started.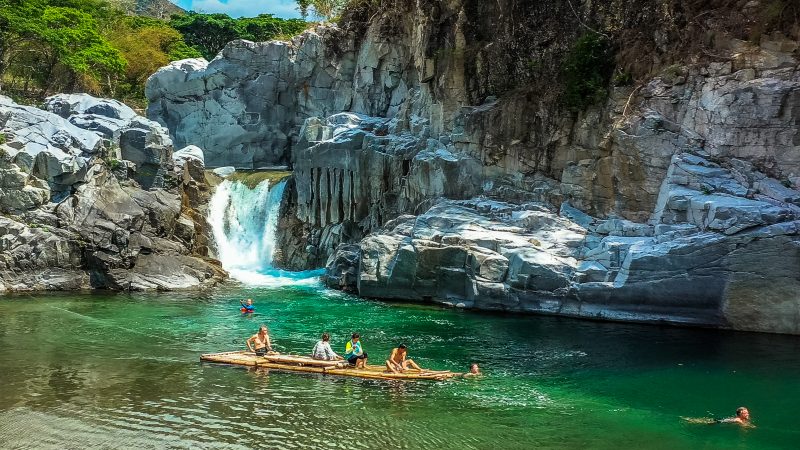 In your opinion, how do camping and Overlanding go hand in hand? 
Overlanding is basically a camping road trip where you bring all the comforts and conveniences with you to a remote but breathtaking place where you will then set up camp.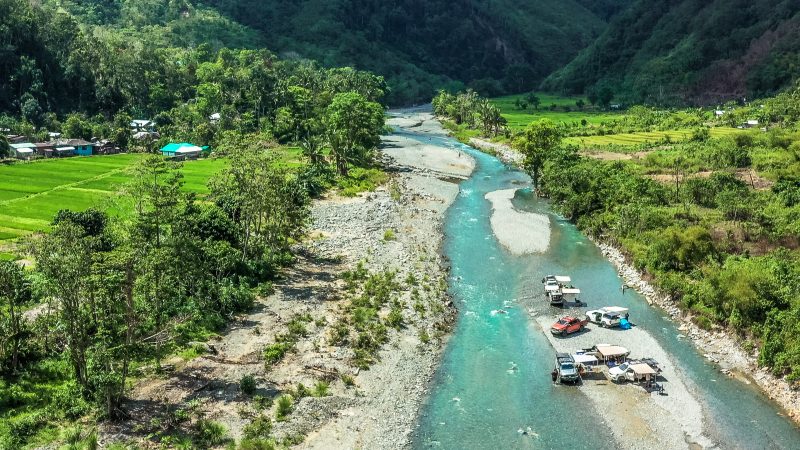 What is your favorite aspect of Overlanding and camping? 
Quite a lot, actually. Some of them are exploring new horizons, meeting people, introducing the adventurous lifestyle to others and basically marveling at the sheer beauty of our country.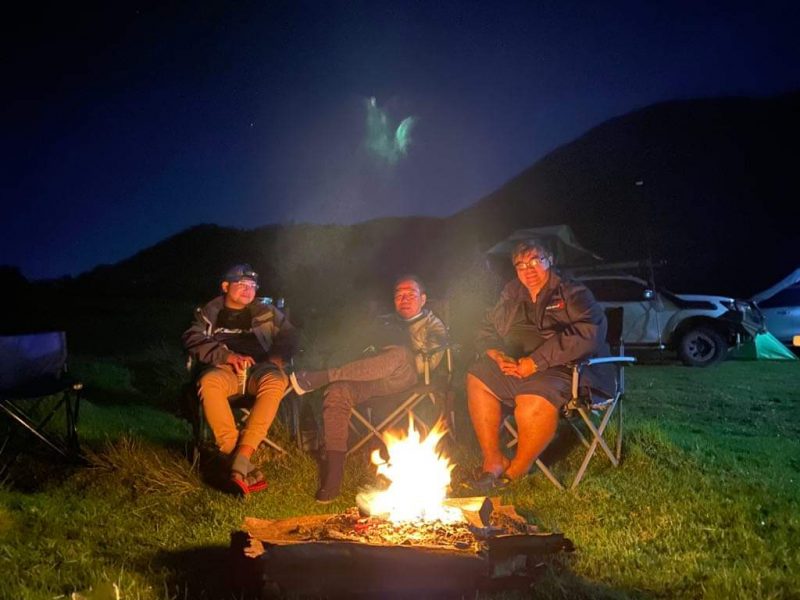 What are your favorite camping sites? 
 While my favorite camping sites are typically family secrets, I can tell you about one that is no longer a secret: Lake Tabayo in Benguet. As it is situated 2400M above sea level, this is the highest lake campsite in the Philippines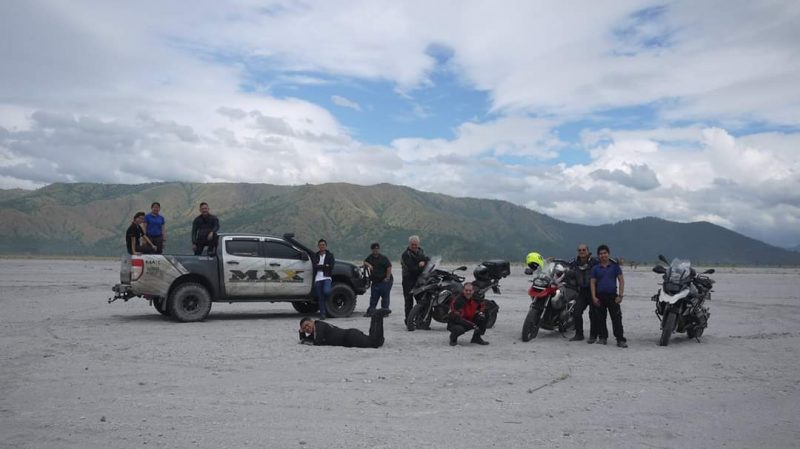 How do you prepare for an Overlanding expedition? 
Meticulously plan every aspect of your trip (duration, distance, and location) and then know your route. It does not hurt to research either and ask around. Incidentally, you should have a detailed plan for your gears (camp gears, recovery gears, food, water, clothes and the like). You should also know your team and schedule a briefing with them. Talk about your plans, your carry load and discuss the food menu. Be sure to have extra food and water as your contingency back up. Lastly, let someone know where you are going and for how long.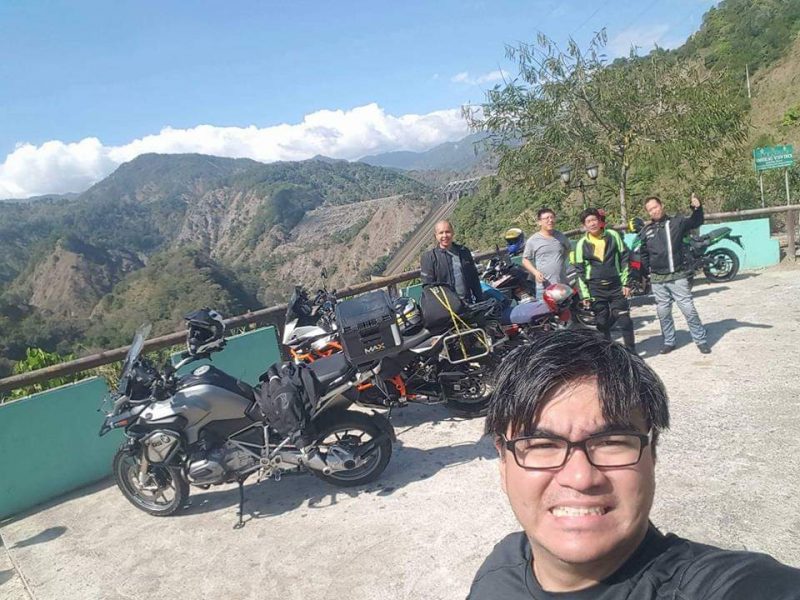 Can you tell us about your favorite Overlanding/camping experience?
There are too many to count but there are 3 that stand out. Perhaps the best and most significant experience was when our team decided to travel by land and bring medicines and supplies to Samar, Leyte just four days after typhoon Haiyan made landfall in Guian, Samar. We camped for four days with the doctors from PGH Ugnayan ng Pahinungod. Nex to than was when we decided to plan an overland trip and explore a remote region in Abra where we experienced the warmest welcome from the locals and got a glimpse of their culture. After the experience, we decided to make a second expedition to the same place to bring medical supplies to more than 600 locals from five different barangays as the nearest medical facility is either twelve hours or two days away.
Lastly, one of my best Overlanding experiences was traversing Gen. Nakar to Dingalan where it was said that the last vehicle that allegedly took the same route we did was of the Japanese army in retreat during the end of WW2. We met local tribes who were fascinated at the sight of a moving vehicle as it was their first time. The trip took us four days as we experienced a lot of trouble along the road and with no cellular coverage, we effectively worried our families who thought we were only going for an overnight trip.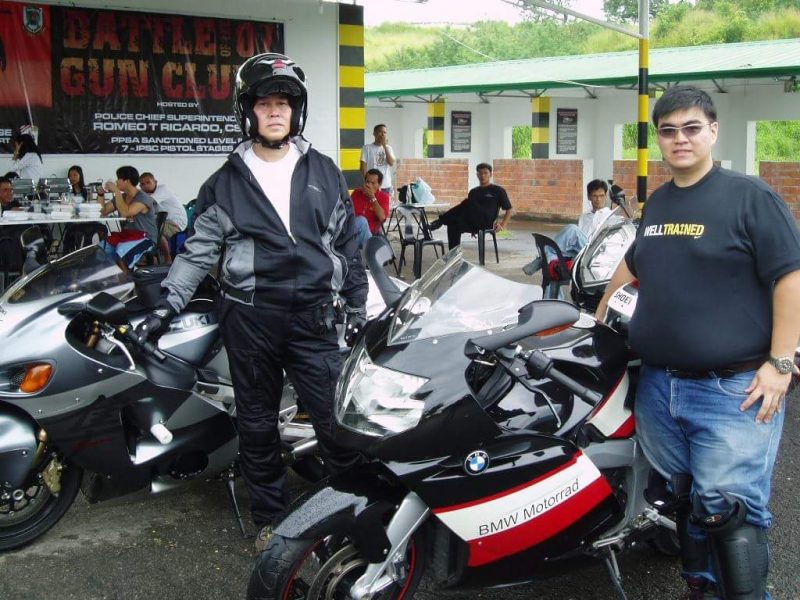 What Mototesto product can you recommend to prospective overlanders? Or what indispensable camping product/equipment would you recommend each overlander to have?
First-timers should remember 1 thing: your 4×4 vehicle out of the showroom is already a capable offroad vehicle. The first and most vital upgrade you will ever need is driver training. With that, you will know your vehicle's capacity and limitations. Mototesto products are tested and curated by us and our brand ambassadors who enough time and experience on the road. We offer a complete overland turn key solution for building an overland tour–from an overnighter set up to a month-long expedition. Mototesto is the distributor of Koni suspension a world premier suspension manufacturer since 1857,  DECKED drawer system for Pickup trucks, Front Runner outfitter overland modular organization equipment, Adventure Kings' tents and accessories, Ikamper luxury overland tents, Steinbauer engine performance module and General tire a 100yr old premium high-grade tire for overland and offroad uses.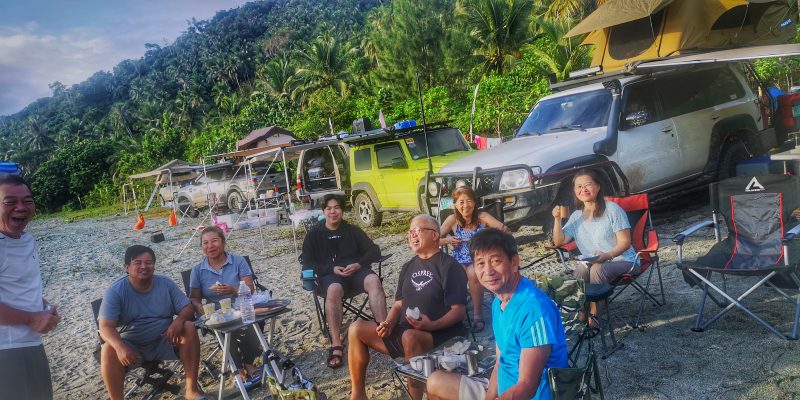 Do you have any advice for future explorers who wish to go on an Overlanding expedition? 
Before anything else, do a driver training first.
For your camping needs and essentials, you may visit https://shop.campinggears.ph/